INS SIGs – Special Interest Groups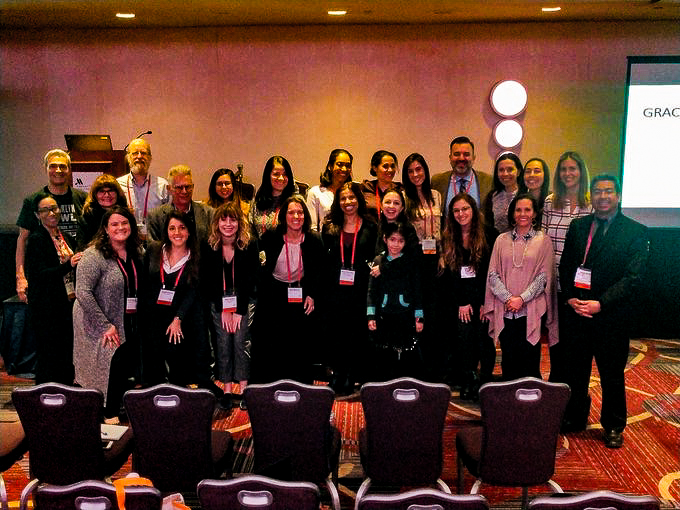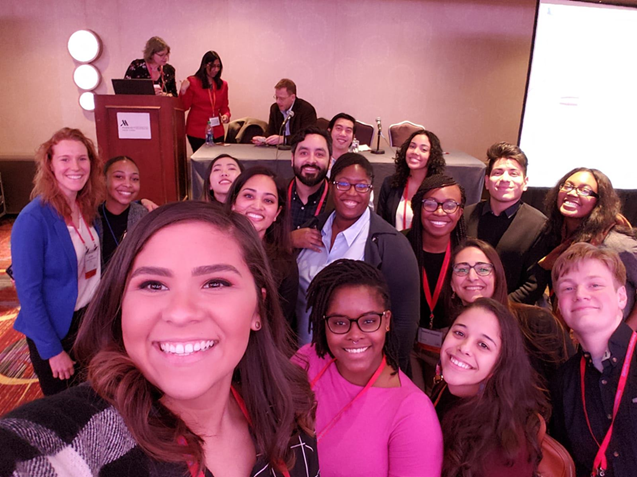 ---
Are you looking for a way to connect with other INS members who share an interest in a specialized area of neuropsychology? Do you look forward to discussing professional issues, recent research, or the future of our field with others? Then hold on to your hat, because we have news for you!
INS special interest groups (SIGs) provide a forum for INS members with common interests to come together during INS meetings, for the purpose of sharing recent research, discussing professional issues, and interacting informally. SIG members also engage in various activities between meetings (e.g., list serves, newsletters). Currently, there are nine SIGs: Brain Injury, Cultural, Dementia, Epilepsy, NeuroCovid, Oncology, Social Cognition, Emotion & Communication, Sports Neuropsychology, and Teleneuropsychology. Included below are descriptions of each SIG and who to contact if interested! All INS members, including student and trainee members, are welcome to join a SIG. We look forward to hearing from you and meeting you in Denver 2020 or on our FB page INS Special Interest Groups!
If you would like to join an existing SIG, keep reading…
---
The Babies Toddlers and Young Childrens SIG The BabIes, ToddlerS, and Young children (BITSY) SIG focuses on the science and practice of neuropsychological assessment, consultation, and intervention in children from birth to age 6. The intent of BITSY is to connect international scientists and clinicians who study very early brain-behavior relationships in an effort to create new cross-collaborations among those who would not otherwise have the opportunity to interact. We will primarily focus on the research and clinical domains, but we will also address issues related to training and policy in the area of neuropsychological services for young children.
Please email co-chairs: Natasha Ludwig, Ph.D. LudwigN@kennedykrieger.org, Tricia Williams, Ph.D. tricia.williams@sickkids.ca, and Peter J. Anderson, Ph.D. peter.j.anderson@monash.edu if you are interested in joining this SIG.
---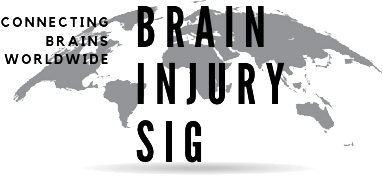 The Brain Injury (BI) SIG
focuses on neurological insults across the lifespan. The BI SIG allows individuals interested in brain injury to share unique research methods and clinical practices. For this SIG, brain injury is defined broadly to include both traumatic and acquired forms of brain injury (e.g., stroke, anoxic injury) in both children and adults to allow a large number of clinicians and researchers, with an interest in brain injury, to connect and collaborate. Our ultimate goal is to increase collaboration among members involved in brain injury clinical services and research, and to increase the profile of brain injury at INS meetings. In the future, we hope to create subgroups (e.g., concussion, moderate-severe TBI, pediatric brain injury, stroke, etc.) within the larger SIG to better accommodate subspecialties. Our membership is diverse as it includes members from around the world with different backgrounds, career levels, ethnicities, and those with/without disabilities. If you are interested in joining us,
please email co-chairs
Kristen Hoskinson, Ph.D.,
(Kristen.Hoskinson@nationwidechildrens.org)
,
Sarah Tlustos, Ph.D.,
(Sarah.Tlustos@childrenscolorado.org)
, and
Shweta Kadaba, Ph.D.,
(shweta.kadaba@gmail.com)
.
---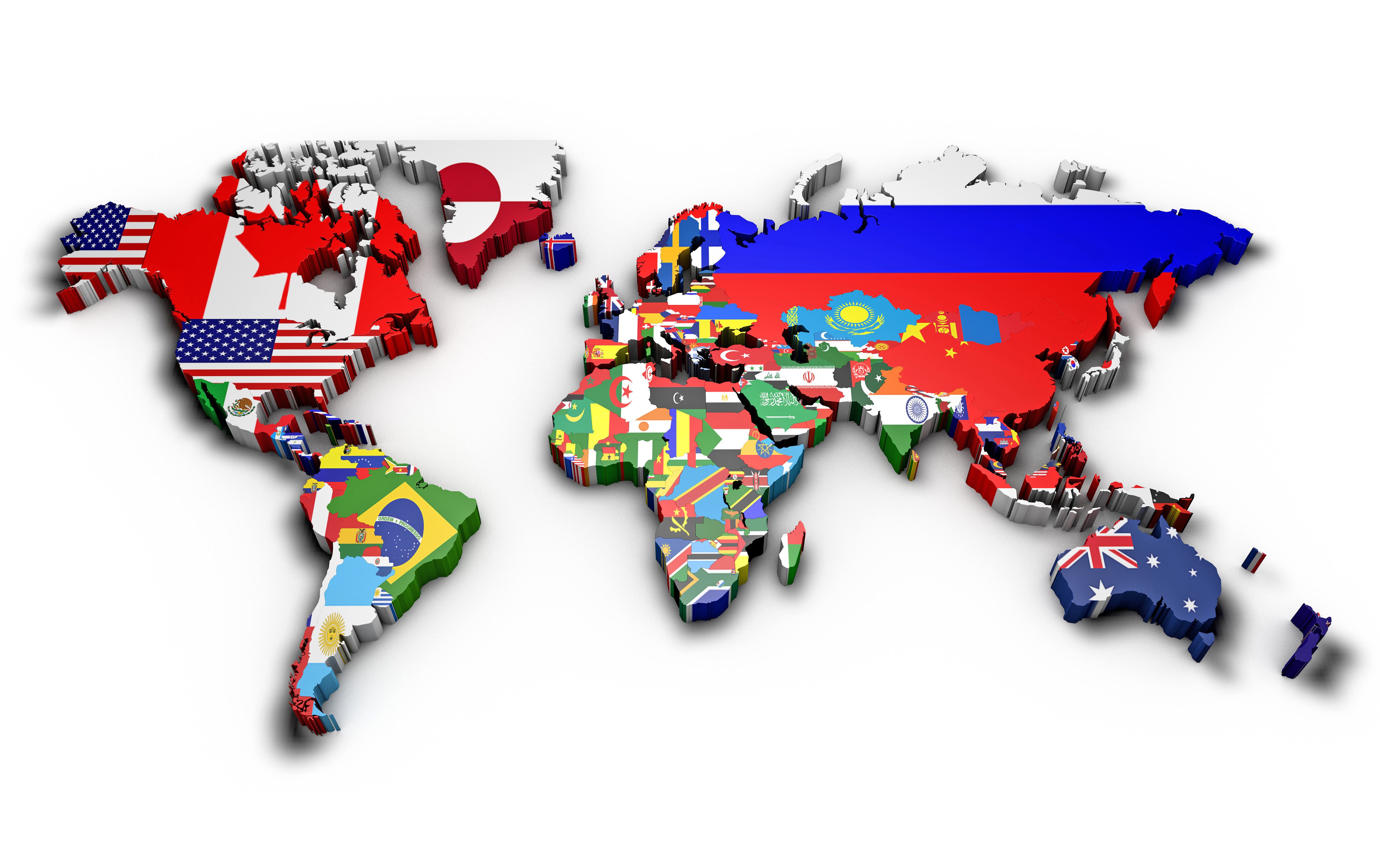 The Cultural SIG
has a primary purpose of elevating the quality of, and accelerating progress in, research on cultural neuropsychology. We have approximately 40 active members to date, which consists of an international and interdisciplinary network of scientists and trainees whose scientific interest is the role of sociocultural factors (e.g., race, ethnicity, language, acculturation, literacy, socioeconomic status, and educational experience) on cognitive functions across the lifespan. There are currently six workgroups that are addressing the following topics: (1) Identifying high priority research areas in cultural neuropsychology, (2) Developing international guidelines for test construction and adaptation, (3) Developing guidelines in collaboration with journal editors and editorial review boards to ensure issues of inclusion and diversity for manuscripts and funding, (4) Identifying mechanisms and funding opportunities for cultural neuropsychology research, (5) Creating a glossary of cultural terminology that can be used as a resource at the domestic and international level, (6) Developing novel continuing education topics for INS programming.
Please contact co-chairs Luis Medina, Ph.D.,
(ldmedin4@central.uh.edu),
and Matthew Staios, Ph.D.,
(staios.mathew@gmail.com)
if interested in joining.
---
The Dementia SIG was founded to promote scholarly conversations around research, practice, and education as it pertains to the dementias. Issues of interest include, but are not limited to, etiology, clinical presentation and diagnosis, biomarkers, prognosis, incidence, prevalence, prevention, treatment, public policy, and care. The Dementia SIG, while being primarily research-oriented, will also foster perspectives that focus on patient care, policy, and training.
For more information, please contact co-chairs Kevin Duff Ph.D. at duffk@ohsu.edu, and Duke Han Ph.D., at Duke.Han@med.usc.edu, and Unai Diaz Ph.D. at Unai.DiazOrueta@mu.ie.
---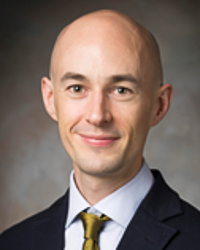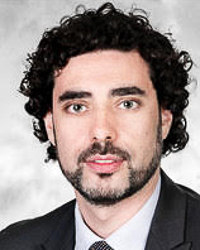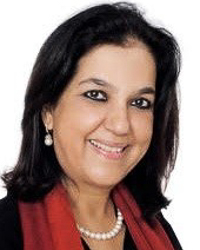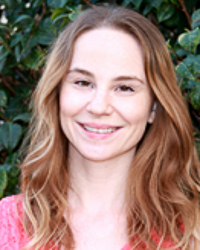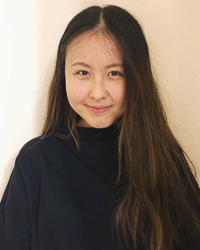 The Epilepsy SIG is focused on the science and practice of epilepsy. This, of course, has implications for advocacy and policy, but the primary focus is to foster clinical and research collaborations.
For more information, please contact co-chairs: Seth Margolis, Ph.D., Christopher Benjamin, Ph.D., Urvashi Shah, Ph.D., Alena Stasenko, Ph.D., (student/trainee representative) and Carmen Zheng, M.S., (student/trainee representative) at epilepsyneuropsych.org@gmail.com
---
The Movement Disorders SIG
is created to develop a network of neuropsychologists across the globe with expertise in movement disorders for the purpose of promoting and advancing research collaborations and initiatives, and academic exchanges for continuous clinical growth and optimization of patient care, clinical outcome, policy development, and training. The goals of the SIG are to support the development of sub-specialty groups within the SIG to include topics related to, yet not limited to, clinical assessment, neuromodulation (e.g., DBS (deep brain stimulation), NIBS (non-invasive brain stimulations), artificial intelligence for PD cognitive progression trajectories, clinical outcomes, alternate therapeutic approaches (such as psychotherapy focused on patient's and cares' well-being), clinical training, palliative care and public policy across populations including, yet not limited to, Parkinson's disease, dystonia, essential tremor, diffuse Lewy body disease, Tourette's disease, Huntington's disease, and atypical parkinsonism (PSP, MSA, CBS).
Please contact co-chairs: Christina A Palmese PhD
Christina.Palmese@mountsinai.org
and Roberta Blundo PhD, PsyD;
roberta.biundo@unipd.it
if you are interested in joining this SIG.
---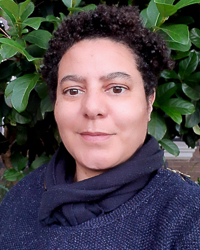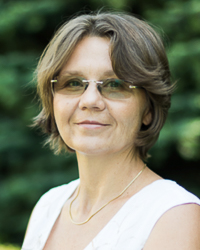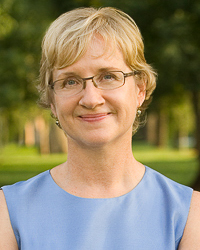 NeuroCOVID-19 SIG
An increasing number of reports indicate that COVID-19 may be associated with neurocognitive symptoms, suggesting that rigorously conducted studies in COVID-19 patients are needed. The global aspect of the pandemic requires a global response in terms of cross-cultural validity of testing protocols with equal access to neurological care in mind. Of course, the socio-economic and health consequences of the infection require primary consideration, so that any neuroCOVID-19 investigations are perceived as an added necessity rather than an added burden in already maximally stretched healthcare systems.
The NeuroCOVID-19 SIG aims to create a platform for sharing and constructively reviewing testing protocols/methods. It is hoped that this process will lead to a publication with recommendations for the recently recovered phase (internet-based cognitive/smell screening tool) and the long-term recovered phase (comprehensive cognitive/smell testing with online and face-to-face testing) in patients with symptomatic disease and ideally control samples of patients with asymptomatic disease. The SIG also aims to develop a set of recommended questionnaires assessing demographics, pre-morbid abilities, medical, psychological health, social support, and stigma. We expect that a standard approach to NeuroCOVID-19 will assist in determining accurate prevalence, incidence and severity of the potential disease whether as a direct or indirect effect of COVID-19.
Further, studies in which SIG members are involved are being initiated in several countries. These studies will provide an opportunity to determine and share best ethics and research practice. We expect that the neuroCOVID-19 SIG will represent a network of exchange for neuropsychologists worldwide and a major platform for reaching other disciplines. This SIG will use a collaborative approach led by neuropsychologists who have experience with infectious disease-related brain damage (e.g., HIV, HCV, malaria, Tuberculosis). Efforts will be made to connect with other relevant INS SIG (i.e., Cross-cultural; Clinical Research Brain, Cognition and Behavior, Social media, Student liaison committee, Global engagement). New members are welcome. Please email co-chairs Lucette Cysique, Ph.D., (lcysique@unsw.edu.au), Emilia Łojek, Ph.D., (emilia@psych.uw.edu.pl), and Bernice Marcopulos, Ph.D. (marcopba@jmu.edu).
---
The Neuropsychological Intervention SIG
comprises clinicians and researchers who are interested in neuropsychological interventions targeting cognitive, emotional, behavioural, social and other functional difficulties experienced by people with neurocognitive disorders (including acquired brain injury, dementia), neurodevelopmental conditions, and mental illnesses at all stages of their condition and across the lifespan, as well as healthy individuals experiencing subjective cognitive decline. Interventions of interest include, but are not limited to, restorative and compensatory neurorehabilitation techniques, behaviour support, counselling, and other cognitive/behavioural interventions. The SIG is also interested in interventions that support families and carers and in broader community education about neuropsychological intervention. The goals of the SIG are:
To advance research and evidence-based clinical practice in support of individuals with neuropsychological conditions.
To support practitioners in developing intervention skills.
To promote and create opportunities for collaborative international clinical research focusing on the development of evidence-based intervention tools and techniques.
To develop nomenclature, competency, training and outcome frameworks for a range of intervention types.
We warmly welcome INS members with an interest in neuropsychological intervention, at any level of training, to join. For further information, please email co-chairs Jamie Berry, PsyD jamie.berry@neurotreatment.com.au, Dana Wong, PhD D.Wong@latrobe.edu.au, Kerryn Pike, DPsych k.pike@griffith.edu.au, and Elizabeth Twamley, PhD etwamley@health.ucsd.edu. To join, please email interventionsigmanager@the-ins.org.
---
The Oncology SIG
focuses on the integration of neuropsychology and cancer, and has goals in multiple domains. The research mission of the Oncology SIG is to advance our understanding of the impact of cancer and cancer treatment on cognitive and behavioral functioning. We are working with multiple groups involved in cognitive care for cancer patients, such as the Children's Oncology Group (COG) and the International Cancer and Cognition Task Force (ICCTF) to enhance awareness of neuropsychological research in patients with cancer. In the clinical and program development domains, our goal is to foster the integration of neuropsychology into the clinical care of patients with brain tumors and other cancers. We are also working to increase educational opportunities for neuropsychologists in the domain of cognition and cancer. We welcome INS members at any level of training to participate in our meetings and on our listserve.
Please contact co-chairs
Erica Dawson, Ph.D.,
(erica.dawson@osumc.edu)
,
Lisa Jacobson Ph.D.,
(jacobson@kennedykrieger.org)
, and
Charlotte Sleurs Ph.D.,
(C.Sleurs@tilburguniversity.edu)
for more information.
---
The Social Cognition, Emotion and Communication (SEC) SIG
is set up to engage like-minds from every discipline who are interested in how the brain processes social cognition, emotion and communication. We want to join forces to better understood theoretical mechanisms, to develop clinical assessments and to research new interventions for people with brain disorders. These matters are deeply social and so culturally constrained. We therefore need cross-cultural dialogue and cooperation to make real progress. The SIG has a google group called INS-SIG-SEC. Everyone interested in these broad goals are warmly invited to join us.
Please contact co-chairs
Skye McDonald, Ph.D.,
(s.mcdonald@unsw.edu.au)
, and
Lyn Turkstra, Ph.D.,
(turkstrl@mcmaster.ca)
for more information.
---
Sports Neuropsychology SIG
is setup to connect with colleagues around the mutual goals of INS and the Sports Neuropsychology Society to increase international outreach in clinical practice and research to promote the welfare of athletes.
Please contact co-chairs
Christopher Bailey, Ph.D.,
(
Christopher.Bailey3@UHhospitals.org
), and
Wolfgang Kringler, Ph.D.,
(
wolfgang.kringler@t-online.de
) for more information.
---
TeleNeuropsychology and Digital Technologies SIG
will provide a forum to discuss the latest advances in the science and clinical practice of teleneuropsychology. Special emphasis will be placed on recent developments of teleneuropsychology and/or remote cognitive assessment and rehabilitation in diverse, multicultural and international contexts. The SIG will also foster collaborations among its members and will provide guidance to improve training in teleneuropsychology.
Please reach out to co-chairs Yakeel Quiroz:
yquiroz@mgh.harvard.edu
, and
Lucia Crivelli, PhD:
lcrivelli@fleni.org.ar
for more information.
---
Worldwide Initiative for Neuropsychological Data Sharing
The Worldwide Initiative for Neuropsychological Data Sharing (WINDS) SIG brings together Neuropsychology colleagues and students who are interested in developing broad solutions to develop NP assessment by aggregating data across clinics worldwide, supporting the analysis of these data, and developing a network of clinics that can help develop, deploy and validate novel assessment methods that can be readily integrated into clinical practices. This SIG aims to build the infrastructure that will facilitate shared methods for data collection using existing and novel assessment tools. Engaging colleagues and students across the globe is a priority for our SIG. If you are interested in joining the WINDS SIG, please email co-chairs, Laura Umfleet, PsyD, Robert Bilder, PhD, and Brandon Gavett, PhD at windssigmanager@the-ins.org.
---
We hope to grow our SIG community to include as many specialties as possible.

Sincere regards,
Ruchika Prakash

Ruchika Prakash, Ph.D.
SIG Liaison
International Neuropsychological Society

---