Thank you for visiting the page of the INS Student Liaison Committee! You may read about the history of SLC and about our student committee members on this page, or connect with the INS-SLC on their Facebook page.
The INS Student Liaison Committee also operates a google group especially for students. The google group is intended to provide a novel means of communication amongst neuropsychology trainees on professional development topics. The google group is a place where students can pose questions regarding training, provide peer consultation, and share ideas. The SLC will also post INS programming updates and upcoming deadlines.
At the 38th Annual Meeting of INS in Acapulco in 2010, the Board or Governors organized a meeting to solicit comments from students and trainees about how to better serve associate members and increase their involvement. As a result of this meeting, the Society formed a student-run standing committee with specific goals to address student and trainee professional development needs, foster student contributions to neuropsychological science, and provide opportunities for student involvement and leadership within the INS
Donations to the Student Activities Fund supports the Student Liaison Committee in fostering student leadership, creating student-oriented programs and events, and developing funds and services to support students in the field of neuropsychology.
INS-SLC Committee Members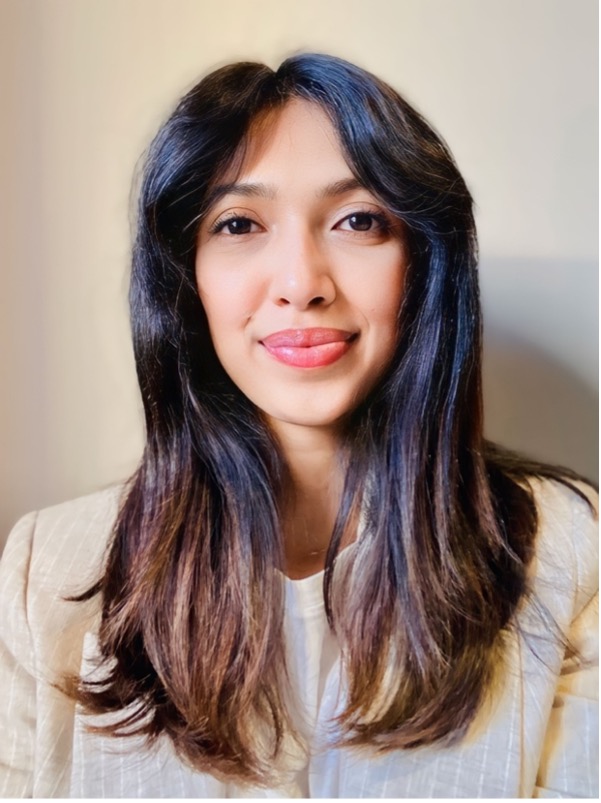 Co-Chair (2023-2025)
Aishani Desai is a PhD/Master of Clinical Neuropsychology candidate at Macquarie University in Sydney. She holds a Bachelor of Science (Hons) in Psychology from the University of Warwick (UK) and a Master of Science in Developmental Neuroscience and Psychopathology from University College London (UK) and Yale University (USA). She has also worked in the areas of neurorehabilitation and epilepsy surgery research in her hometown of Mumbai, India. Aishani's current PhD research is focused on investigating the different cognitive and psychological factors that are associated with return to productive activity following a traumatic brain injury, under the supervision of Associate Professor Jenny Batchelor, Dr Vincent Oxenham, Dr Jamie Berry, Dr Anthony Delaney and Dr Naomi Hammond at Royal North Shore Hospital (Australia). She is also currently working as a research assistant in the Department of Developmental Disability Neuropsychiatry at the University of New South Wales (UNSW). Aishani is passionate about understanding brain-behaviour relationships and its translational applications to better help diagnostic and interventional efforts. She has held a leadership position with the Australasian Society for the Study of Brain Impairment (ASSBI) as the National Student Coordinator from 2022-2023 and has previously served as the Mid-Year Meeting Representative for the INS SLC from 2020-2022 at the 6th Pacific Rim Conference (Melbourne) and Mid-Year Meeting in Barcelona. She is excited to continue working with the SLC in its many endeavours including promoting professional development and supporting trainees at a global level. She can be contacted via email at Aishani-bharat.desai@hdr.mq.edu.au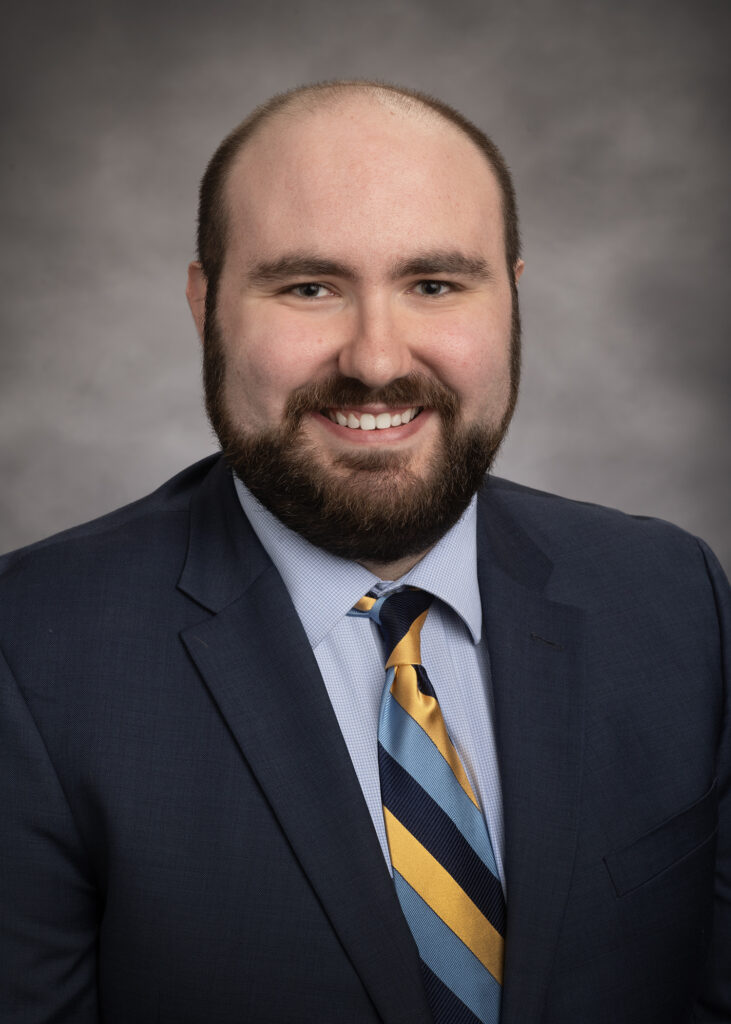 Co-Chair (2022-2024)
Josh Fox-Fuller is a postdoctoral fellow in the clinical neuropsychology consortium of Michigan Medicine (University of Michigan) and the VA Ann Arbor Healthcare System. Josh completed his Ph.D. in clinical psychology at Boston University under the co-mentorship of Dr. Alice Cronin-Golomb and Dr. Yakeel T. Quiroz (Massachusetts General Hospital), and he completed his predoctoral internship on the adult/geriatric neuropsychology track at the Emory University School of Medicine. Josh's research has focused broadly on two topics. First, he is interested in understanding the relationships between biological and cognitive markers of preclinical Alzheimer's disease in mutation carriers (and non-carrier family members) of an autosomal dominant Alzheimer's disease mutation whom are from Antioquia, Colombia. This research was supervised by his co-mentor, Dr. Quiroz, who directs the Multicultural Alzheimer's Prevention Program at Massachusetts General Hospital, and was supported by an F31 NRSA from the National Institute on Aging. Second, Josh is interested in the development of teleneuropsychology and other remote tools for cognitive assessment. As Co-Chair of the International Neuropsychological Society's Student Liaison Committee, Josh works to promote the open international exchange of neuropsychology research and education. He can be reached over email at joshfoxfuller@gmail.com or via twitter at @joshfoxfuller.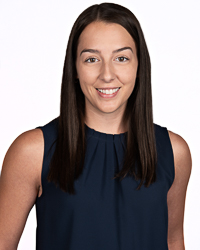 Past Co-Chair (2020-2023)
Dr Taylor Jenkin is an early career post-doctoral researcher in Melbourne, Australia. She is currently working on several projects focused on paediatric acquired brain injury rehabilitation and holds positions at the Victorian Paediatric Rehabilitation Service at The Royal Children's Hospital Melbourne, the Murdoch Children's Research Institute, and Heads Together for ABI. Her PhD research investigated family-centred service within paediatric acquired brain injury rehabilitation, from the perspectives of children and adolescents with ABI, family members, and clinicians. Taylor has a particular interest in improving clinical care and outcomes for children and adolescents with complex medical conditions and their families.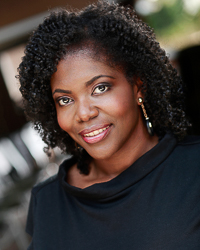 Annual Meeting Representative (2024-2025)
Tahlia Bragg (she/ella) is a Clinical Neuropsychology Postdoctoral Associate at Boston University Chobanian & Avedesian School of Medicine in the Chronic Traumatic Encephalopathy (CTE) Center. She completed her doctorate in Clinical Psychology at Fielding Graduate University in 2022. Most recently, she was a Psychology Intern at The Center for Multicultural Training in Psychology (CMTP) at Boston University Chobanian & Avedisian School of Medicine & Boston Medical Center where her clinical foci were providing behavioral and psychotherapeutic interventions in systems-based care for children and families. Her research interests in Clinical Neuropsychology emphasize abolishing racial disparities in neuropsychology that impact Black-identified communities. In addition to her research responsibilities, Dr. Bragg is also providing clinical care in the Memory & Aging Disorder Clinic at Boston Medical Center.
Global Engagement Representative
María José is a third-year doctoral student in the Psychology Program at Diego Portales University in Santiago de Chile. Originally from Ecuador, she graduated with a Bachelor's degree in Clinical Psychology from Universidad de las Américas. She then received her Master's degree in Applied Neuropsychology from University of Glasgow in Scotland. María José's PhD thesis is about social identity and stigma after Acquired Brain Injury under the supervision of Dr. Christian Salas. She is particularly interested in promoting initiatives that reduce stigma and facilitate community reintegration of this population. In addition to her research and academic responsibilities, she works in neuropsychological assessment and rehabilitation with adults in a private center.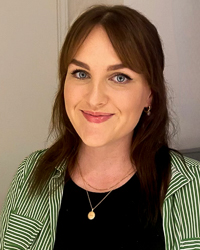 Global Engagement Representative
Amber Ayton is a PhD (Clinical Neuropsychology) candidate at Monash University in Melbourne, Australia. She attained a Bachelor of Psychological Science (Honours) from the University of Queensland in 2021. Amber's honours thesis was based at the Centre for Children's Health Research (Queensland Children's Health) and focused on enhancing memory consolidation following paediatric traumatic brain injury (TBI) using non-invasive brain stimulation. Amber is now completing her PhD thesis in geriatric TBI, where she is investigating the impact of older age on outcomes following moderate-severe brain injury, including neuropathological (MRI), psychosocial, emotional, and cognitive outcomes in the chronic period post-injury. Amber's research is supervised by Dr Amelia Hicks, Dr Gershon Spitz, and Professor Jennie Ponsford at the Monash-Epworth Rehabilitation Research Centre (MERRC). Amber holds a student representative position at Monash University, and works at MERRC on additional research projects related to longitudinal outcomes and interventions in TBI.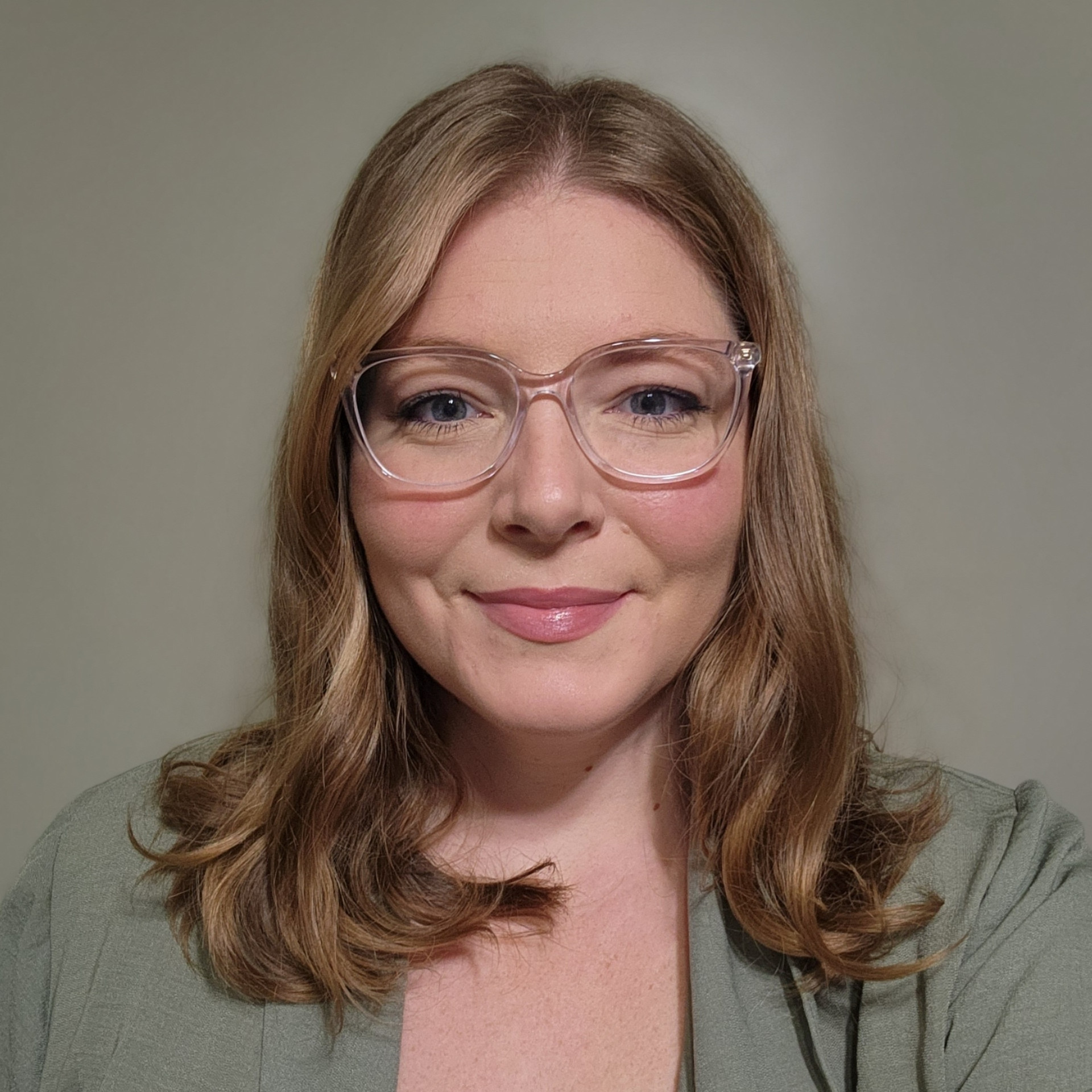 Communications and Outreach Representative & Incoming Co-Chair
Kendra Pizzonia is a fifth-year PhD student in Clinical Psychology completing the elective neuropsychology major area of study at Ohio University in Athens, Ohio, USA under the mentorship of Dr. Julie Suhr. Kendra's clinical and research experience has prioritized training in adult neuropsychology, with a focus on geriatric populations. For her dissertation, Kendra is leveraging the NACC dataset to explore gender differences in neuropsychiatric symptoms for individuals with mild cognitive impairment and she is examining whether neuropsychiatric symptoms are related to conversion and reversion rates. Kendra is looking forward to serving INS Associate Members as the SLC Co-Chair and she plans to continue to provide opportunities to showcase the work of neuropsychology trainees. She can be reached via email (ka104818@ohio.edu) or Twitter (@KLPizzonia).