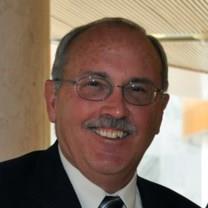 Robert James Ivnik
Robert James Ivnik (Bob), age 69, Loveland, CO died peacefully at home on January 20, 2019 with close family present. A Memorial Mass will be held on February 16, 2019, at 12 noon at Christ the King Catholic Church, 1930 Barberry Dr., Springfield, IL, there will be a luncheon immediately following Mass at the church hall.
Bob was born February 16, 1949 in Joliet, IL to Richard and Lucille Ivnik. He graduated from St. Paul's grade school and Joliet Catholic High School in Joliet, IL. He then attended Yale University in New Haven, CT, graduating in 1971with a B.A. in Psychology. He completed his doctorate in Clinical Psychology at Washington University in St. Louis, MO in 1975.
On January 6, 1973, he married Marie A. Ellebracht in Pilot Grove, MO. They spent a year in Denver, CO, where Bob completed his internship. Bob then completed a post-doctoral fellowship in neuropsychology at the University of Wisconsin in Madison.
In 1977 Bob and Marie made the move to Rochester, MN where Bob joined the Mayo Clinic medical staff. During his Mayo tenure, Bob established neuropsychological clinical services, research programs, and a widely recognized Postdoctoral Fellowship in Medical Psychology. He mentored over 30 postdoctoral fellows and medical residents. His research focused on normative neuropsychology and the early detection of neurodegenerative disorders such as Alzheimer's Disease.
Bob held leadership positions at Mayo and in many national and international professional organizations. He was a founding member of the American Board of Clinical Neuropsychology where he advocated for official credentialing of psychologists who claim expertise in Clinical Neuropsychology.
The Mayo Clinic staff recognized Bob as a Distinguished Mayo Clinician in 2008. As a Ph.D. psychologist, Bob was the first non-medically trained Mayo staff member to be given this honor. In 2010, The American Academy of Clinical Neuropsychology selected Bob as its Distinguished Neuropsychologist, and in 2014 the International Neuropsychological Society recognized him with its Distinguished Career Award. His academic record includes over 184 peer-reviewed scientific publications, 200+ professional presentations, and one book.
In December 2014, Bob retired from Mayo as a Professor of Psychology in the Mayo Medical and Graduate Schools, at which time he and Marie moved to Loveland, CO.
Bob was an avid endurance athlete. He was a marathon runner and ran to and from work every day for 17 years. When his knees gave out, Bob switched to cycling and logged as many as 7000 miles in a year. Bob (Bubba to his granddaughters) particularly enjoyed supporting his children's and grandchildren's many pursuits: a wide range of athletics, instrumental recitals, theatric and orchestral performances, science competitions, family vacations, etc.
Bob is survived by his wife, Marie, son Richard J. Ivnik (Stacey) of Maryville, IL, daughter Anne Ivnik Siple (Joseph) of Fort Collins, CO, and granddaughters Sophia Ivnik, Maya Siple, Sabrina Ivnik, and Lily Siple.
He is also survived by his parents Richard and Cele Ann (McCarthy) Ivnik, sisters Barbara (Ivnik) Lyons (Richard), and Jodi (Ivnik) Hendricksen.
Brothers and sisters-in-law include Joseph Ellebracht (Margaret), Charles Ellebracht (Joyce), Clare Flamank (George), David Ellebracht (Tammy), Ralph Ellebracht (Rita Ann), Diane Betteridge (Bill), Jenny Alpers (Gary/deceased), Gary Ellebracht (Debbie), and Rita Thomas (Bobby). He is also survived by twenty-seven nephews and nieces.