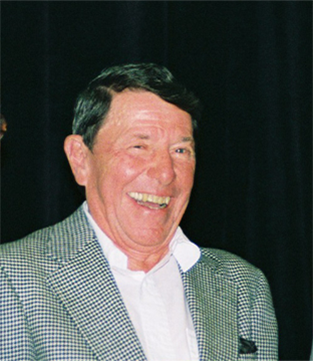 Paul Satz
Paul Satz, Professor Emeritus of Psychiatry & Biobehavioral Sciences, passed away on Sunday, June 20th, 2010 in Lihue, HI, following an admirable battle with cancer. From 1981 to 2002 Dr. Satz established at UCLA one of the world's largest and most successful training and research programs in Neuropsychology — the study of brain-behavior relations.
One of the founders of the discipline of Neuropsychology, he was President of the International Neuropsychology Society (1973-1974) and a founding member of the American Board of Clinical Neuropsychology (1981). Among numerous awards he received the American Psychological Association Award for Distinguished Professional Contributions (1997). Author of more than 300 scholarly works and recipient of many grants, Dr. Satz' scientific contributions to understanding normal and abnormal brain development continue to have a high impact.
Dr. Satz, renowned and respected for his teaching and mentorship, will be sorely missed by a legion of those whose lives he touched deeply both professionally and personally. Dr. Satz' manifold contributions were matched by an irrepressible sense of humor, love of life, and joy in the company of others.
Dr. Satz is survived by his children Mark, Julie, and Scott, brother George, sisters Ada Casperino and Ruth (Henry) Best, and five grandchildren. His beloved wife Gladys passed away two years ago. Services for Dr. Satz are being arranged privately by his family. A memorial fund has been established in honor of Dr. Satz to support education in neuropsychology, and a tribute to Dr. Satz will be held on Friday, August 6th, 2010 at UCLA.