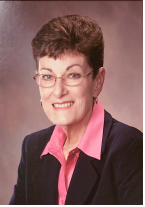 Dr. Eileen Fennell, Professor Emerita
Dr. Eileen Fennell, Ph.D., ABPP, Professor Emerita in the University of Florida Department of Clinical & Health Psychology, passed away on September 30, 2023, at the age of 81. Dr. Fennell spent her entire educational and professional career at UF. She earned a B.A. in Psychology (with Honors) in 1964, an M.S. in Psychology in 1975, and a Ph.D. in 1978. Her dissertation, "A Longitudinal Test of the Lag Theory of Developmental Dyslexia", was an ambitious project undertaken with Paul Satz, Ph.D., ABPP, her primary mentor. She joined the faculty in the Department of Clinical & Health Psychology in 1978, where she served for 41 years until her retirement in 2009. Upon her retirement, she was aptly awarded a coveted Lifetime Achievement Award from the International Neuropsychological Society.
Dr. Fennell had a long and distinguished career in research, education, and patient care, and was one of the founding pioneers of the field of pediatric neuropsychology. Dr. Fennell's research focused on cognitive and developmental effects of pediatric medical disorders, and she conducted several studies involving children with attention deficit hyperactivity disorder, epilepsy, or traumatic brain injuries. Dr. Fennell authored or co-authored over 80 research papers and nine book chapters on pediatric neuropsychology and conducted numerous national and international education workshops on the topic. In 1995, she co-authored the seminal book Pediatric Neuropsychology in a Medical Setting with Ida Sue Baron, Ph.D., ABPP, and Kytja K.S. Voeller, M.D. Her bibliography reflects the high esteem in which she was held by her pediatric medical colleagues for providing critical analyses of neuropsychological function in children undergoing diagnostic procedures or treatments for chronic illness. She was methodologically astute, and she provided meaningful consultation not only within these research settings, but also as a research mentor for students in the Clinical Psychology doctoral program. She was among the most highly sought-after research mentors of her time; she chaired 55 Ph.D. dissertations, 26 master's theses, and served as a member of 93 additional committees. She also formally contributed to the University's educational mission by serving on the Graduate Council and the Faculty Senate.
Dr. Fennell's career began at a time of great growth and expansion within the field of neuropsychology, and she played an integral part in governance, policymaking, and the establishment of standards of practice. Among her national and international service contributions are terms on the International Neuropsychological Society Board of Governors (1985-1988), the Board of Directors of the American Board of Clinical Neuropsychology (1991-1994), and the APA Council of Representatives (2002-2005). She was President of APA's Society for Clinical Neuropsychology (Division 40) from 1996-1997 and subsequently served as Chair of the Fellows Committee for Division 40. She achieved Board Certification in Clinical Neuropsychology by the American Board of Professional Psychology in 1984 and was among the first to achieve such designation. For her achievements, she was honored as a Fellow of both the National Academy of Neuropsychology and APA Division 40.
However strong she was as a researcher, Dr. Fennell was truly gifted as a healthcare provider and educator. She was a master clinician in pediatric neuropsychology who, together with a small group of fellow pioneers, helped trailblaze what is now a formal subspecialty. She led a vibrant practice within the University of Florida Psychology Clinic (now UF Psychological Specialties), where she served as Director for many years. Under her tutelage, hundreds of students, interns, and postdoctoral fellows cut their teeth in this emerging subspecialty. She also undertook occasional training arrangements with international students who sought her special brand of guidance. She was wholeheartedly dedicated to helping students and trainees develop interpersonal and professional skills they would need to function independently in the clinic or the laboratory, and her investment in their success was deeply personal. When they learned of her passing, many of her former students reminisced that it was Eileen who socialized them into INS and other organizations and taught them the value of establishing professional relationships and networks. She could often be seen at INS meetings shepherding a group of devoted students so they could meet scholars and clinicians they theretofore had only read about. She was a true sensei of neuropsychology and the fruits of her mentorship can be seen in the achievements and successes of many of her former students who have gone on to develop national and international reputations of their own. Her talents as an educator earned her multiple teaching awards at the University of Florida, and her trailblazing passion for teaching led to many "firsts" in the training curriculum. For example, she designed and taught the first formal course in Neuropsychological Assessment at UF. After her retirement, to further encourage her students to themselves become teachers and mentors, she endowed the Eileen Fennell Graduate Student Award for Excellence in Teaching to recognize excellence in classroom instruction among graduate teaching assistants.
Eileen Fennell will also be remembered for her personality and temperament. She was in inspiring role model in work-life balance, raising her two children, Shannon and Chris, beginning while she was in graduate school. She became an emotional leader of the faculty, a person who consistently did more than her fair share of the work. She was once described by a former Dean as the "moral conscience" of the College. She was generous with her time and, if justified, her allegiances. She graciously opened her lake home, which she shared with her husband Col. Steve Hammond, for department parties, intern farewells, and the annual faculty-intern volleyball game. She had strong opinions and a proclivity to make them known. She was concerned about quality, fairness, and integrity in doctoral education, and she frequently advocated vocally for policies that increased opportunities for graduate students to succeed. She was a character. A strong maternal instinct caused her to regularly insist that all faculty and trainee colleagues using the common areas of the Psychology Clinic clean up after themselves to make the environment hospitable for others. While these attributes endeared her to the students she worked with, those less familiar with her sometimes feared Dr. Fennell. For example, her intimidating tendency to casually file her nails while asking probing questions during internship or graduate student interviews was legendary among those applicants meeting her for the first time. Her uncanny ability to ask critical questions that cut to the heart of a research, clinical, or policy question unnerved some, but always enhanced the quality of the products she helped create. In the end, one of Eileen's most remarkable qualities was that, for a woman with such keen intellect, wisdom, and knowledge, she often used her heart as her North Star.
Dr. Fennell was one of the Founding Mothers of pediatric neuropsychology at the local, national, and international level, and she played an important part in the early developments of the broader field that have become our modern foundation. Her many outstanding contributions to research, patient care, and education cannot be overstated, and her passion and love for her work, her students and colleagues, and for all those she helped has left an indelible and lasting mark on the science and practice of neuropsychology.
For further reading and photo opts, visit Celebrating Women's History Month and the CHP Photo Archive.