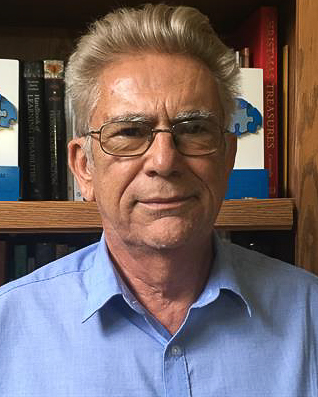 Dr. Alfredo Ardila – (September 4th, 1946 – January 9th, 2021)
We invite you to join us in saying farewell to our beloved Alfredo, a brilliant neuropsychologist, writer, professor, husband, father, grandfather, and friend. He leaves behind a remarkable legacy for us to carry forward, along with beautiful memories that will live on in each of us.
Alfredo, the third of five children, grew up in Pereira, Colombia. From an early age, he showed his inquisitive mind and demonstrated his intellect. He obtained his first degree in psychology from the National University of Colombia in 1969. He then moved to Russia to further his studies, and under the mentorship of Alexander Romanovich Luria, he received a doctoral degree in neuropsychology from Lomonosov Moscow State University in 1976.
Alfredo brought neuropsychology to Latin America and was instrumental in establishing recognition of Latin American contributions to the field. Among his most influential work in the science of cognition are original models of brain organization of executive functions, a novel classification of aphasias, and the development of cross-cultural neuropsychology.
In 1993 he moved to Miami with his family, where he worked for many years as a professor at the Miami Institute of Psychology, and later at Florida International University. More recently, he also held faculty positions at the Sechenov University Institute of Linguistics and Intercultural Communication in Moscow, and at Carlos Albizu University in Miami. Writing was his passion; he produced over 50 authored and edited books, seven neuropsychological assessment batteries, almost 500 published peer reviewed papers (with close to 25,000 citations), and hundreds of conference presentations. He was also a prolific educator. His legacy will be continued by the hundreds of students he mentored in the U.S., Latin America, Spain, and Russia.
Even after receiving many academic awards and recognitions during his professional career, he remained a humble man with an excellent sense of humor who also loved to sing and dance. His favorite hobby was to learn about how people lived in other places and time periods, so he spent a lot of time studying history and travelling the world.
Above all, he was a family man. He was a wonderful husband to his wife, collaborator, travel partner, best friend, and love of his life, Mónica. He was also a loving and dedicated father, always proud of his children Sara Elena, Silvia, Felipe, and Adriana, and an adoring grandfather to his grandchildren Gabriela and Diego.
It is with very heavy hearts that we say farewell to him. There are no words to describe the void that he leaves. We will always miss him, but we will never forget him.
Alfredito, you will always be in our lives.
In lieu of flowers, we ask that memorial contributions please be made to the Alfredo Ardila Scholarship Fund at the following link: www.gf.me/u/zf63f4.
---
Dr. Alfredo Ardila – (4 de septiembre 1946 – 9 de enero 2021)
Los invitamos a unirse a nosotros para despedirnos de nuestro querido Alfredo, brillante neuropsicólogo, escritor, profesor, esposo, padre, abuelo y amigo. Nos deja un legado notable para que lo continuemos, junto con hermosos recuerdos que vivirán en cada uno de nosotros.
Alfredo, el tercero de cinco hijos, creció en Pereira, Colombia. Desde temprana edad mostró una mente inquisitiva y una gran capacidad intelectual. Obtuvo su primer título en psicología de la Universidad Nacional de Colombia en 1969. Luego viajó a Rusia para continuar sus estudios, y bajo la tutela de Alexander Romanovich Luria, recibió un doctorado en neuropsicología de la Universidad Estatal Lomonosov de Moscú en 1976.
Alfredo llevó la neuropsicología a América Latina y sembró un interés cada vez mayor en ese campo en diversos países latinoamericanos. Entre sus trabajos más influyentes en la ciencia de la cognición se encuentran los modelos originales de organización cerebral de las funciones ejecutivas, una clasificación novedosa de las afasias y el desarrollo de la neuropsicología transcultural.
En 1993 se mudó a Miami con su familia, donde trabajó durante muchos años como profesor en el Instituto de Psicología de Miami y luego en la Universidad Internacional de Florida. Más recientemente, también ocupó cargos docentes en el Instituto de Lingüística y Comunicación Intercultural de la Universidad Sechenov en Moscú, y en la Universidad Carlos Albizu en Miami. Escribir era su pasión; produjo más de 50 libros, siete baterías de evaluación neuropsicológica, casi 500 artículos publicados en revistas de gran prestigio internacional (con cerca de 25.000 citas) y cientos de presentaciones en congresos profesionales. También fue un prolífico educador. Su legado será continuado por los cientos de estudiantes de quienes fue mentor en los EE.UU., América Latina, España y Rusia.
Incluso después de recibir muchos premios y reconocimientos académicos durante su carrera profesional, siguió siendo un hombre humilde con un excelente sentido del humor a quien también le encantaba cantar y bailar. Su pasatiempo favorito era aprender cómo vivía la gente en otros lugares y épocas, por lo que pasó mucho tiempo estudiando historia y viajando por el mundo.
Sobre todo, Alfredo era un hombre de familia. Fue un esposo maravilloso para su esposa, Mónica, colaborador, compañero de viaje, mejor amigo y el amor de su vida. También fue un padre amoroso y dedicado, siempre orgulloso de sus hijos Sara Elena, Silvia, Felipe y Adriana, y un abuelo que adoraba a sus nietos Gabriela y Diego.
Es con el corazón partido que le decimos adiós. No hay palabras para describir el vacío que deja. Siempre lo extrañaremos, pero nunca lo olvidaremos.
Alfredito, siempre estarás en nuestras vidas.