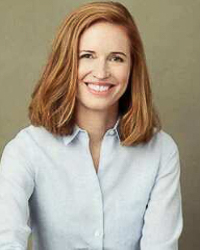 Dr. Karen Postal
Andover – Karen Postal, Ph.D., ABPP-CN, board-certified neuropsychologist, renowned author, and clinical instructor at Harvard Medical School passed away March 20th, 2023 due to ovarian cancer. Dr. Postal was an exceptional clinical neuropsychologist, who valued and refined the art of communicating neuropsychology in clinical practice with her patients and in the forensic arena as an expert witness.
Dr. Postal has served as president of the American Academy of Clinical Neuropsychology and is the author of three seminal books, "The Art and Science of Expert Witness Testimony: A Multidisciplinary Guide for Professionals" (Routledge, 2022); "Testimony That Sticks: The Art of Communicating Psychology and Neuropsychology to Jurors" (Oxford, 2019); and co-author of "Feedback that Sticks: The Art of Effectively Communicating Neuropsychological Assessment Results" (Oxford, 2013).
Dr. Postal was a Clinical Instructor in Psychology for the Department of Psychiatry at Harvard Medical School from 2011 until the time of her passing. Among her many clinical appointments, she was co-founder of the Memory Disorders Clinic and a Staff Clinical Neuropsychologist for the Northeast Rehabilitation Hospital. She has also been President of the Massachusetts Psychological Association and the Massachusetts Neuropsychology Society. She was a founding member of the Inter-Organizational Practice Committee.
Dr. Postal had a private practice in Andover, MA, and was a passionate teacher and mentor who went out of her way to help others, touching the lives of patients and colleagues with her warmth and compassion, according to Margaret Lanca, PhD. and President, Society of Clinical Neuropsychology (Division 40) "She will always be remembered as a beloved colleague, friend, and visionary professional." Dr. Dean Beebe, PhD. ABPP remembers Dr. Postal as "having the rare ability to match quick wit and keen observations with an emphatic spirit … Karen lifted people up allowing them to see the world in a fresh, productive light."
Born in Washington, DC, Dr. Postal got her B.A. at the University of California, Berkeley, and her Ph.D. in Clinical Psychology at The Wright. Institute in Berkeley, CA.
Dr. Postal is survived by her mother, Susan Spangenberg, her sisters Anne Spangenberg and Susan Rausser, and her three children Andrew, Robert, and Caroline.
A private memorial ceremony was held on March 23rd. In lieu of flowers, people may donate to a fund established in her name at Mass General Hospital Cancer Center by designating "Karen Postal Fund for Innovation" at https://giving.massgeneral.org/donate.