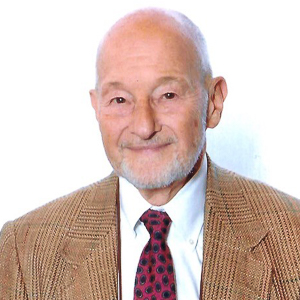 Dr. David Garron
David Garron, Ph.D., ABPP CN passed away at home in Wilmette, Illinois on April 9 at the age of 90. He will be remembered as a founding figure in the history of neuropsychology and founding member of INS.
David remained proud of his Brooklyn roots throughout his life, particularly in the diversity of experiences and peoples there, and how this informed his later clinical career. After receiving his undergraduate degree at Brooklyn College and service in the US Army, he took advantage of the GI Bill to pursue his PhD at the University of Chicago where he studied under the leading figures in Psychology. Upon graduation and internship, he went to work at what was then Presbyterian-St. Luke's Hospital in Chicago, which now is known as Rush University Medical Center and stayed there for some 40 years. By the mid 1960's David had started one of the first training programs in neuropsychology in the country by initiating both pre-doctoral and post-doctoral training opportunities that continue until this today at Rush. David was a founding member of the International Neuropsychological Society, and one of the earliest in our field to obtain board certification (ABPP-CN). He soon thereafter began to host the related oral examinations at Rush.  
David is already remembered by generations of students as an extraordinarily intelligent clinician who relied not just on his vast knowledge of the literature related to neuroscience and psychopathology, but also of literature, philosophy, politics, art and music. He somehow made this knowledge relevant to his assessment and treatment of patients, and to the students he was training. He is remembered by many as saying "It's simple, you must know everything", and for his ability to elicit a patient's story by looking at them over his glasses and saying "Oh?" He had a great gift for making the complicated look simple while reminding us that all of our patients are complicated and much more than a test score summary sheet.
David is survived by his wife of over 60 years, Jane, and their three daughters, Rachel, Miriam and Rebecca. He will be remembered by the dozens he trained and educated and by the thousands he helped care for.