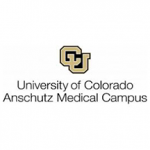 Website University of Colorado School of Medicine, Department of Neurosurgery
The University of Colorado School of Medicine, Department of Neurosurgery is offering 1 two-year postdoctoral fellowship position in Clinical Neuropsychology for the 2024-2026 training cycle.
The fellowship is a member program of APPCN with two current first year fellows. It offers a Major Area of Study in clinical neuropsychology that meets the Houston Conference Guidelines, which have since been adopted by ABCN. Clinical experiences include interviewing and neuropsychological testing, test interpretation and case conceptualization, report writing, consultation to medical professionals, and providing feedback to patients and families. Fellows will also participate in a didactic series dedicated to neuropsychology and a series of case conferences, and optional didactics offered through the departments of neurology and neurosurgery. Our faculty encourages fellows to enter the fellowship program with the end-goal of seeking board certification in clinical neuropsychology through ABPP/ABCN. In an effort to facilitate this, faculty members provide fellows with regular guidance regarding board certification, and a board certification preparation series that includes educational exercises to help fellows become board certified. Opportunities also exist for fellows to participate in clinical research. The faculty hopes that graduates of the program will go on to be active and productive members of the neuropsychology community, and contribute in the areas of clinical service, training, and/or research.
Competitive applicants will hold a Ph.D. or Psy.D. from an APA or CPA accredited program in clinical or counseling psychology, have completed/currently be completing an APA or CPA accredited internship, and have a history of training at the doctoral and internship levels demonstrating that clinical neuropsychology has been a Major Area of Study. The fellowship includes a salary of $63,754 in year one and $66,588 in year two, along with a full benefits package.
You can view our program page and find a detailed program description on the APPCN website: https://appcn.org/member-programs/entry/193/
Email your application to Jennifer.Hasenbalg@cuanschutz.edu to include one PDF file with documents in this order:
Cover letter, with detailed statement of goals for fellowship and professional practice
CV
Two de-identified reports
Copies of graduate transcripts
Verification of Completion of Doctorate, which may be downloaded from: http://appcn.sitewrench.com/assets/1748/doctorate_verification_form.pdf
Three letters of recommendation from current/former supervisors (letters may also be emailed directory to Ms. Hasenbalg).