Website The Ohio State University Department of Psychiatry and Behavioral Health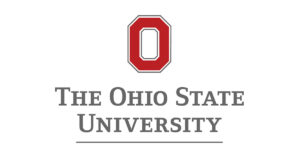 The Department of Psychiatry and Behavioral Health at The Ohio State University Wexner Medical Center (OSUWMC) is currently seeking a full-time Clinical Neuropsychologist to join our team. The individual selected for this position will complete outpatient neuropsychological evaluations (with psychometrist support), participate in psychologist and medical resident training through both discipline-specific and interdisciplinary training activities, and pursue their clinical research interests with many available opportunities for collaboration. Patients served are adults presenting with a wide variety of medical/neurological and psychiatric conditions, with a number of pre-surgical and interdisciplinary clinical team opportunities that faculty may engage in.
Our faculty strive to promote an environment of diversity, equity, and inclusivity. Early-career psychologists, current fellows, and individuals from diverse backgrounds are encouraged to apply. Applicants must have a doctorate in Psychology from an APA- or CPA-accredited clinical program, an accredited clinical internship, and completed a two-year post-doctoral fellowship in neuropsychology. Candidates must be licensed in Ohio by the time of appointment. Salary and benefits are highly competitive. The rank for this appointment is flexible and dependent on the candidate's qualifications. The start date is flexible.
The faculty member will be part of a multi-disciplinary team emphasizing education and training, clinical services in assessment and intervention, and research and innovation. Our Department has a 50+ member Section of Psychology with a robust training program, including an APA-accredited psychology pre-doctoral internship program (with a neuropsychology track) and an APPCN-accredited postdoctoral fellowship. Our faculty are well-integrated with other specialized treatment centers, including the early psychosis intervention center, comprehensive transplant center, and center for movement disorders and neuromodulation. We actively collaborate with other psychologists and physicians within the Department and across the Neurological Institute. The OSUWMC offers a unique mentorship program geared toward the career advancement of new faculty, and our faculty enjoy excellent benefits, including tuition reimbursement for qualifying dependents.
Located in Columbus, OH, OSUWMC offers an excellent quality of life with a vibrant metropolitan area boasting over 2 million people, diverse cultural experiences, and numerous recreational opportunities. Columbus is consistently ranked in the top ten in nearly every category, including being a great place to raise a family, excellent public schools and having an affordable cost of living.
For more information, please contact Chris Nguyen, PhD (Christopher.Nguyen@osumc.edu), Director of Neuropsychology, or Kristen Carpenter, PhD (Kristen.Carpenter@osumc.edu), Chief Psychologist and Director of Ambulatory Services. To apply, please send your cover letter, CV, and three letters of reference to Kristen Carpenter, PhD.