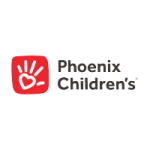 Pediatric Neuropsychologist – Early Childhood Position
Barrow Neurological Institute (BNI) at Phoenix Children's is seeking a full-time pediatric neuropsychologist to provide services to an outpatient population at Phoenix Children's Hospital. Phoenix Children's is one of the largest children's hospitals in the United States, is among America's top five largest clinical volumes in neurosciences and has been named in the U.S. News & World Report's Best Children's Hospital rankings. The Barrow Neurological Institute at Phoenix Children's offers comprehensive inpatient and outpatient neurological care and services to infants, children, and teenagers with neurological disorders. We are seeking an individual with experience providing neuropsychological evaluations with an emphasis on early childhood evaluations (0-5 years of age) in a pediatric medical setting. This position will involve providing comprehensive neuropsychological assessments (interviews, obtaining information from collateral sources, selecting, administering, and interpreting neuropsychological measures, provision of feedback, report-writing) within the framework of a multidisciplinary team. Other responsibilities include consultations with families, schools, physicians, and allied health care providers as needed.
The neuropsychologist will have the opportunity not only to provide services to patients but will also be able to work with members of an interdisciplinary medical team and participate in the education programs associated with a leading academic and research organization. Building on our collaboration with Barrow Neurological Institute at St. Joseph's Hospital and Medical Center, Arizona State University, Schools of Biological and Health Systems Engineering and Biomedical Informatics, the successful candidate will possess the ability to work as a collaborative member of a team of six Pediatric Neuropsychologists.
Qualifications for the position include doctoral training and internship at APA-accredited programs, with 2-years of specialized post-doctoral training in a medical setting. Graduate, internship, and fellowship training with an emphasis on early childhood assessment (0-5 years of age) and treatment of pediatric populations in a medical setting is essential. At least three years of demonstrated, post-doctoral experience and proficiency with pediatric clinical neuropsychology in a medical center setting is preferred. The successful candidate must be Board certified or Board eligible through the American Board of Professional Psychology and obtain psychological licensure by the State of Arizona.
For consideration, please contact:
David Blaha
Physician Talent Acquisition Partner
Phoenix Children's
dblaha@phoenixchildrens.com