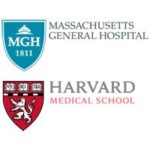 Website Massachusetts General Hospital Harvard Medical School
Part-Time or Full-time Pediatric Neuropsychologist
Massachusetts General Hospital
Harvard Medical School
Massachusetts General Hospital (MGH), a teaching hospital of Harvard Medical School (HMS), is pleased to announce an opening for a part-time or full-time pediatric neuropsychologist at the Psychology Assessment Center. The MGH Psychology Assessment Center (PAC) is one of more than 60 specialty programs within the MGH Psychiatry Department. The PAC team currently includes 12 neuropsychologists, including pediatric, adult, and lifespan specialists, as well as psychometrists, trainees at all levels (postdoctoral fellows, interns, practicum students), and administrative staff. PAC neuropsychologists receive referrals from a wide range of medical specialties, including neurology, pediatrics, genetics, oncology, psychiatry, and primary care and provide comprehensive evaluations of cognitive, behavioral, and social-emotional functioning. Neuropsychological evaluations are outpatient based. PAC neuropsychologists participate in patient and family education as well as collaborate with other health disciplines. There are also opportunities for engagement in research. Qualified applicants may apply for a faculty appointment at HMS in Psychiatry at the rank of Instructor or above and participate in supervision/teaching of advanced psychology practicum students, psychology interns, and postdoctoral fellows in clinical neuropsychology.
Applicants must hold a doctorate in clinical psychology from an APA/CPA accredited program, have completed an APA/CPA approved predoctoral internship, and a 2-year postdoctoral fellowship in clinical neuropsychology. Applicants must be licensed in Massachusetts upon position start date, and be board-certified or eligible for board-certification. While not required, bilingual candidates are strongly encouraged to apply. Competitive salary and benefits.
Massachusetts General Hospital and Harvard Medical School are Equal Opportunity/Affirmative Action employers. We are actively committed to increasing the diversity of our faculty. Women and members of underrepresented minority groups are strongly encouraged to apply. All qualified applicants will receive consideration for employment without regard to race, ethnicity, religion, sex, national origin, disability status, protected veteran status, gender identity, sexual orientation, pregnancy and pregnancy-related conditions, or any other characteristic protected by law.
Please email letter of interest and CV to Margaret Pulsifer, Ph.D., Director of Pediatric Neuropsychology, Psychology Assessment Center, Massachusetts General Hospital at mpulsifer@mgh.harvard.edu. Only electronic applications accepted.