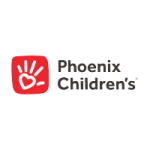 Phoenix Children's is seeking a full-time Division Chief to lead the Division of Pediatric Neuropsychology within Barrow Neurological Institute at Phoenix Children's one of six Centers of Excellence. Barrow Neurological Institute at Phoenix Children's comprises 5 divisions that integrate and coordinate care for children with neurological and behavioral disorder. We strive to improve the healthcare and quality of life for children and adolescents with complex emotional, behavioral and medical needs. We have consistently been ranked as a top neurology and neurosurgical program by USNWR.
The Division Chief's strategic leadership will play a crucial role in enabling the Division of Pediatric Neuropsychology to improve neurocognitive, social and emotional outcomes for pediatric patients. The Division Chief will provide overall direction for the clinical, training and research activities of the division. The Division Chief will collaborate on endeavors across divisions and disciplines, working closely with our partners in behavioral medicine services and the other divisions at Barrow at Phoenix Children's.
The Division of Pediatric Neuropsychology at Phoenix Children's currently employs 5 neuropsychologists and is actively recruiting for an additional 2 neuropsychologists, with further growth planned. We maintain an APA-accredited internship, APPIC-accredited postdoctoral fellowship, pre-doctoral internship and numerous practicum-training opportunities. We currently cover four satellite clinics and the main hospital campus, supporting a host of multidisciplinary clinics and specialty services. Members of the division participate in all aspects of our training programs, and many are involved in research programs and community education and outreach.
Qualifications
The ideal candidate will have . . .
A doctoral degree from an APA-accredited program in clinical, health, or counseling psychology or a related discipline, including an APA-accredited internship.
Board Certification in Neuropsychology through the ABPdN or ABPP/ABCN.
Significant administrative and leadership experience in a pediatric hospital or comparable setting.
No less than five years of post-licensure professional practice.
Be licensed or eligible for psychology licensure in the State of Arizona.
A leadership style promoting a supportive and inclusive environment is key.
Bilingual competency in English and Spanish is desirable.
David Blaha
dblaha@phoenixchildrens.com
602-933-1107 / 440-223-5256