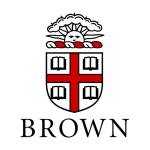 Website Brown University / Butler Hospital Memory & Aging Program
Director of Research

Employer

Brown University / Butler Hospital Memory & Aging Program
Contact
louisa_thompson@brown.edu
Apply here: https://apply.interfolio.com/127186
Description
The director of research will be expected to provide vision and leadership for clinical/translational research in the Butler Hospital Memory and Aging Program (MAP) and the Brown Center for Alzheimer's Disease Research. They will help oversee a competitive, independent program of research related to Alzheimer's disease and related dementias (ADRD) in the MAP and will help develop strategies to promote ADRD prevention and brain health. It is expected that approximately 80% of the incumbent's time will be devoted to research, with 30% of that protected time for faculty member's research/scholarly activity.
The incumbent will oversee recruitment of research faculty and trainees. They will be expected to maintain a continuous record of scholarly achievement, including research publications, grant applications, research training and mentorship. Mentorship activities will include supervision and guidance to foster the career development and research training of junior faculty, neuropsychology fellows, and research staff. The incumbent will serve on regional, national, and international research committees, perform peer review of grants and manuscripts, attend research conferences, and help lead weekly MAP research and clinical consensus conferences.
If appropriate, the incumbent will be expected to perform cognitive assessments in the Memory and Aging Program, approximately 1 patient per week.
The incumbent will be expected to actively participate in all activities of the MAP, the Department of Psychiatry and Human Behavior (DPHB), and The Warren Alpert Medical School of Brown University.
Reports to the Director of the Butler Hospital MAP. Reports academically to the DPHB Chair, Alpert Medical School of Brown University.
Appointment as assistant, associate, or professor in the DPHB, Alpert Medical School of Brown University.
Requirements
Ph.D. or M.D. with specialty training in neuropsychology or a related discipline with a commitment to scholarly participation in the research programs of The Alpert Medical School. The candidate must have a track record of independently funded research in ADRD. Strong leadership, mentorship, and grant-writing skills are also required, as well as demonstrated commitment to building a vibrant and diverse research community.