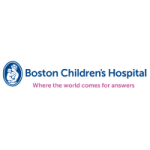 The DEPARTMENT OF PSYCHIATRY AND BEHAVIORAL SCIENCES in coordination with The CENTER FOR NEUROPSYCHOLOGY at BOSTON CHILDREN'S HOSPITAL is seeking 5 pediatric neuropsychologists for full time positions providing neuropsychological services to patients with medical and neurological disorders. They will join the Center for Neuropsychology working in training and professional development initiatives.
Craniofacial Program– The neuropsychologist will provide neuropsychological services to patients with cleft and craniofacial conditions and have protected time to participate in research and program development activities.  The Craniofacial Program at Children's Hospital Boston provides a team approach to the evaluation, diagnosis and treatment of children and adults with congenital or acquired craniofacial conditions. The program is staffed by an expert team of clinicians, all with specialized training in the care of children with craniofacial conditions. It is one of the most experienced programs of its type in the country, including not only plastic surgery, but also state-of-the-art genetics and neuroimaging.  The successful candidate will be a staff clinician and join our established faculty of neuropsychologists.   The neuropsychologist will have protected time for program development and research as an active collaborator in the interdisciplinary clinical research group in the Department of Plastic Surgery.
Neuro Immunology:  The neuropsychologist will provide assessment and consultation services in the Pediatric Neuro Immunology and Pediatric Multiple Sclerosis and Related Disorders Programs. The Neuro Immunology Center is a vibrant growing interdisciplinary program that provides comprehensive care for children and adolescents with autoimmune disorders affecting the central nervous system. The neuropsychologist is an integral member the clinical team and will have opportunities to participate in research within the program.
Center for Neuropsychology-Department of Psychiatry & Behavioral Sciences: The neuropsychologists who fill these two positions will join the Center for Neuropsychology working with well-established neuropsychologists in the Department of Psychiatry and Behavioral Sciences.  The focus of the positions is to provide services within our active clinical programs collaborating in the care of children, adolescents, and young adults with a range of neurological and medical conditions.  Pursuit of collaborative research activities and development of an area of clinical innovation/expertise will be encouraged. Opportunity for clinical and research focus in oncology is available, including joining interdisciplinary team care in the Dana-Farber/Boston Children's Cancer and Blood Disorders Center.
Pediatric Stem Cell Transplant Program:  The neuropsychologist will provide neuropsychological services to the Pediatric Stem Cell Transplant Program.  The Hematopoietic (Stem) Cell Transplant Program at Dana-Farber/Boston Children's Cancer and Blood Disorders Center is one of the largest and most experienced pediatric stem cell transplant programs in the world. Our integrated pediatric hematology/oncology program through Dana-Farber Cancer Institute and Boston Children's Hospital provides — in one specialized program — all the services of both a leading cancer center and a pediatric hospital. The neuropsychologist will collaborate with the interdisciplinary care team to provide ongoing neuropsychological consultation and services throughout our patients' journey of care.
The Center for Neuropsychology includes 12 staff neuropsychologists based in the Departments of Psychiatry and Behavioral Sciences, Neurology, and Otolaryngology and Communication Enhancement. It is a member postdoctoral training site of the Association of Postdoctoral Programs in Clinical Neuropsychology (APPCN) and the candidate will be a member of the training faculty. These positions are for an early to mid-career neuropsychologist with salary and Harvard Medical School faculty appointment, likely at the Instructor or Assistant Professor level, commensurate with experience.
An earned doctorate from an APA/CPA accredited doctoral program and completion of an accredited internship are required as well as a postdoctoral residency in clinical neuropsychology. Competitive candidates for this position will have comprehensive training in pediatric neuropsychology, preferably in a medical setting.  Candidates must be licensed by the Massachusetts Board of Registration of Psychologists at the time of hiring.
We are an equal opportunity employer, and all qualified applicants will receive consideration for employment without regard to race, color, religion, sex, national origin, disability status, protected veteran status, gender identity, sexual orientation, pregnancy and pregnancy-related conditions or any other characteristic protected by law. We place a strong emphasis on the values of equality, diversity, and compassion.
Interested candidates are encouraged to send CV and a cover letter to Celiane Rey-Casserly, Director, Center for Neuropsychology, celiane.rey-casserly@childrens.harvard.edu