INS Graduate Student Research Award Recipients
This award is given in honor of the contributions of Dr. Phillip Rennick and to recognize the impact he has had in the area of neuropsychology. The prize is awarded at the Society's Annual and Mid-Year Meetings for the best research presented by a graduate student. The recipient is selected at the discretion of each Meeting Program Chair. No formal application is necessary (all graduate student submissions are considered).

* Award recipients receive an honorarium of $500 USD.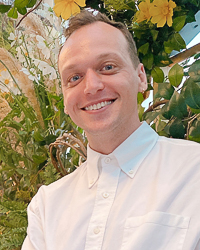 Micah Savin
Graduate Student Research Award Recipient
INS 50th Annual Meeting
New Orleans, Virtual Meeting – February 2-4, 2022
Cognitive aging is a dynamic and variable process, wherein changes inherent to aging influence cognitive function across time. Little is known regarding cognitive aging among American Indian and Alaska Native (AI/AN) adults, both within and outside the context of clinical conditions (e.g., HIV). AI/AN health disparities have been described in HIV that may accentuate trajectories of cognitive aging (e.g., immunosuppression). This longitudinal study aimed to describe trajectories of cognitive aging among a cohort of HIV-/+ AI/AN adults.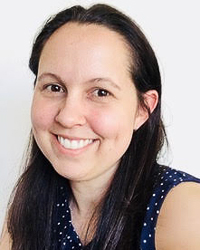 Talia Nardo
Graduate Student Research Award Recipient
INS 2021 Mid-Year Meeting
Melbourne, Australia – June 30 – July 3, 2021
"Cognitive Rehabilitation for Substance Use Disorder: Results from the ACE Stepped-Wedge Cluster Randomised Trial." (Macquarie University, AUS)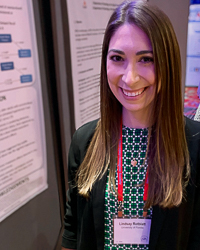 Lindsay Rotblatt
Graduate Student Research Award Recipient
INS 49th Annual Meeting
San Diego, Virtual Meeting – February 2-5, 2021
Findings from this study suggest that both individual (e.g. obesity, high cholesterol) and aggregate VRF burden increased odds of naMCI for Black/AA, but not White, older adults. These results may reflect a compound disadvantage related to racism/marginalization and support the continued efforts toward examining underlying mechanisms contributing to these observed discrepancies in how VRFs confer risk of MCI (e.g., access to quality healthcare and education, neighborhood factors, chronic stress due to systemic racism). Future studies will begin to explore some of the social forces that likely impact cognition in ACTIVE as well as examine the associations between VRFs, race, and progression from CN to MCI over 10 years to better capture these long-term effects in late life.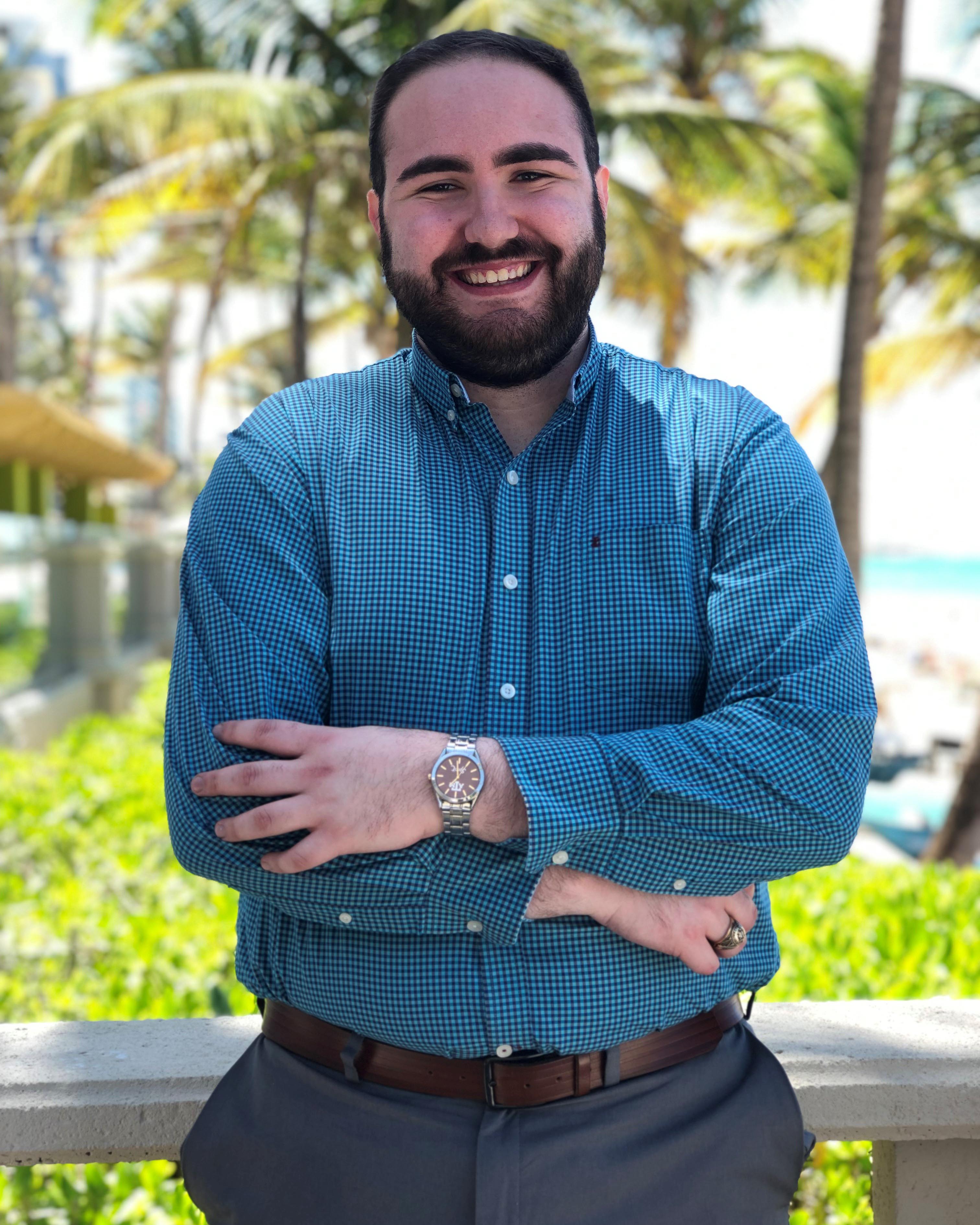 Joshua Fox-Fuller
Phillip M. Rennick Award Recipient
INS 48th Annual Meeting
Denver, Colorado, USA – February 5-8, 2020
Findings from carriers in this ADAD cohort suggest that whereas entorhinal tau binding moderates the association between age and cortical thickness in the preclinical stage, both entorhinal tau and neocortical amyloid-β moderate this association when considering mutation carriers with MCI as well.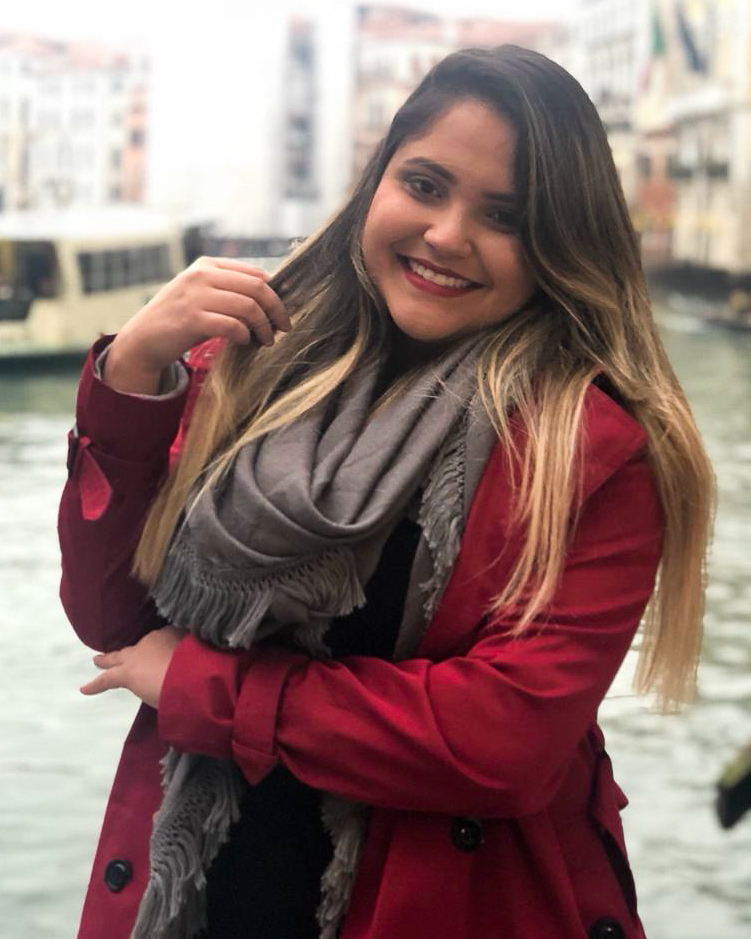 Luana Teixeira Batista
Phillip M. Rennick Award Recipient
INS 2019 Mid-Year Meeting
Rio de Janeiro, Brazil – July 10-12, 2019
The abilities of reading words and writing Arabic numerals share cognitive mechanisms. The explanatory models, ADAPT and Double Route, include automatic and controlled processing. The main objective of the study was to investigate the association between automatic and controlled processing in reading strategies and types of errors. The sample was 496 children, aged 7 to 11 years (M = 8.84, SD = 0.81, 53.8% female), with normal intelligence (Percentile> 10), 3 or 4th grade of Elementary School in Brazil.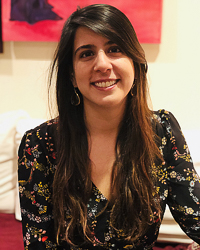 Danielle Shaked
Phillip M. Rennick Award Recipient
INS 47th Annual Meeting
New York City, New York, USA – February 20-23, 2019
There is a growing literature demonstrating a link between lower socioeconomic status (SES) and poorer neuroanatomical health, such as smaller total and regional gray and white matter volumes. Little is known, however, about the relation between SES and white matter integrity (WMI). Here we examined the relation between SES and WMI of the brain's primary cortical regions, and evaluated potential moderating influences of age and self-identified race.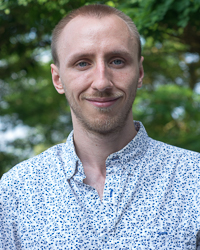 Maximillian Friehs
Phillip M. Rennick Award Recipient
INS 2018 Mid-Year Meeting
Prague, Czech Republic – July 18-20, 2018
The goal of these studies was to explore the possibilities of modulating Stop-Signal-Task (SST) performance via transcranial direct current stimulation (tDCS). The Stop-Signal Task (SST) is assumed to reliably measure response inhibition, that is, in this task participants sometimes have to withhold a response according to the onset of a sudden cue. The response inhibition process is calculated by the Stop-Signal Reaction Time (SSRT; for review see Verbruggen & Logan, 2009). The right dorsolateral prefrontal cortex (rDLPFC) plays a key role in goal directed cognitive control in general and crucially its activation is correlated with SST performance. It was hypothesized that anodal tDCS over the rDLPFC would lead to an improvement in the response inhibition process, while cathodal should impair it.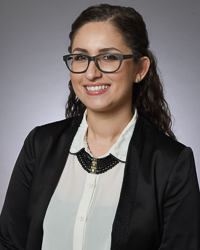 Kaltra Dhima
Phillip M. Rennick Award Recipient
INS 46th Annual Meeting
Washington, D.C, USA – February 14-17, 2018
Establishing distinct Parkinson's disease (PD) subtypes could inform physiological underpinnings related to PD's heterogeneous phenotype and progression. This study examined PD subtypes in recently diagnosed de novo patients based on multiple clinical variables and analyzed associated cognitive and motor symptom trajectories.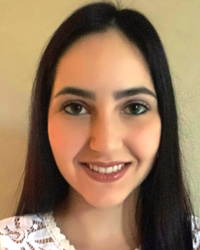 Jessica Vicentini
Phillip M. Rennick Award Recipient
INS 2017 Mid-Year Meeting
Cape Town, South Africa – July 5-8, 2017
Abnormal DMN functional connectivity was found following stroke in sub acute stage. There was a natural recovery of this network six months post stroke. Our findings are exploratory, and further research may facilitate the understanding of potential mechanisms underlying selfreferential processing in stroke recovery.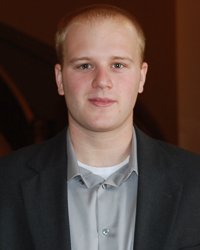 Rowan Saloner
Phillip M. Rennick Award Recipient
INS 45th Annual Meeting
New Orleans, Louisiana, USA – February 1-4, 2017
Traditional episodic memory tests employ a delayed recall length ranging from 10-30 minutes. However, these tests may be insensitive to subtle neuroanatomical changes found in early disease or agerelated decline. We aimed to determine the sensitivity of a 1-week delayed recall paradigm to both medial temporal lobe (MTL) structure and subjective memory symptoms among cognitively normal older adults.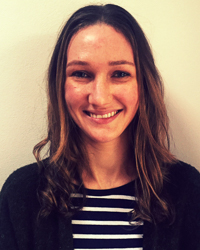 Jessica Reeve
Phillip M. Rennick Award Recipient
INS 2016 Mid-Year Meeting
London, England, UK – July 6-8, 2016
Best Submission By A Graduate Student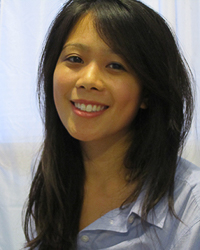 Belinda Yew
Phillip M. Rennick Award Recipient
INS 44th Annual Meeting
Boston, Massachusetts, USA – February 3-6, 2016
Elevated regional cerebrovascular resistance has been identified in Alzheimer's disease and mild cognitive impairment (MCI) relative to cognitively normal samples but how cerebrovascular stiffening relates to amyloid-β remains to be explored.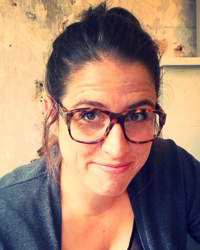 Joyce Kootker
Phillip M. Rennick Award Recipient
INS 2015 Mid-Year Meeting
Sydney, Australia – July 1-4, 2015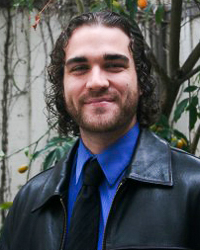 Taylor Kuhn
Phillip M. Rennick Award Recipient
INS 43rd Annual Meeting
Denver, Colorado, USA – February 4-7, 2015
Evidence for structural connectivity patterns within the medial temporal lobe derives primarily from post-mortem histological studies. In humans, the parahippocampal gyrus (PHg) is subdivided into parahippocampal (PHc) and perirhinal (PRc) cortices which receive input from distinct cortical networks and send distinct efferent projections to the entorhinal cortex (ERc). The PHc projects primarily to the medial ERc (M-ERc). The PRc projects primarily to the lateral portion of the ERc (L-ERc). Both M-ERc and L-ERc, via the perforant pathway, project to the dentate gyrus and hippocampal (HC) subfields. Until the recent advent of novel imaging techniques, these neural circuits could not be visualized in vivo.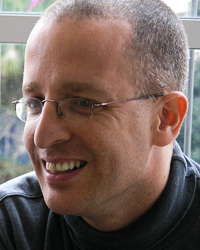 Dror Dotan
Phillip M. Rennick Award Recipient
INS 2014 Mid-Year Meeting
Jerusalem, Israel – July 9-11, 2014
What is the scope of the syntactic processes that handle multi-digit numbers? Can the meaning of two-digit Arabic numbers be accessed even if a syntactic deficit prevents accessing their verbal-phonological representations?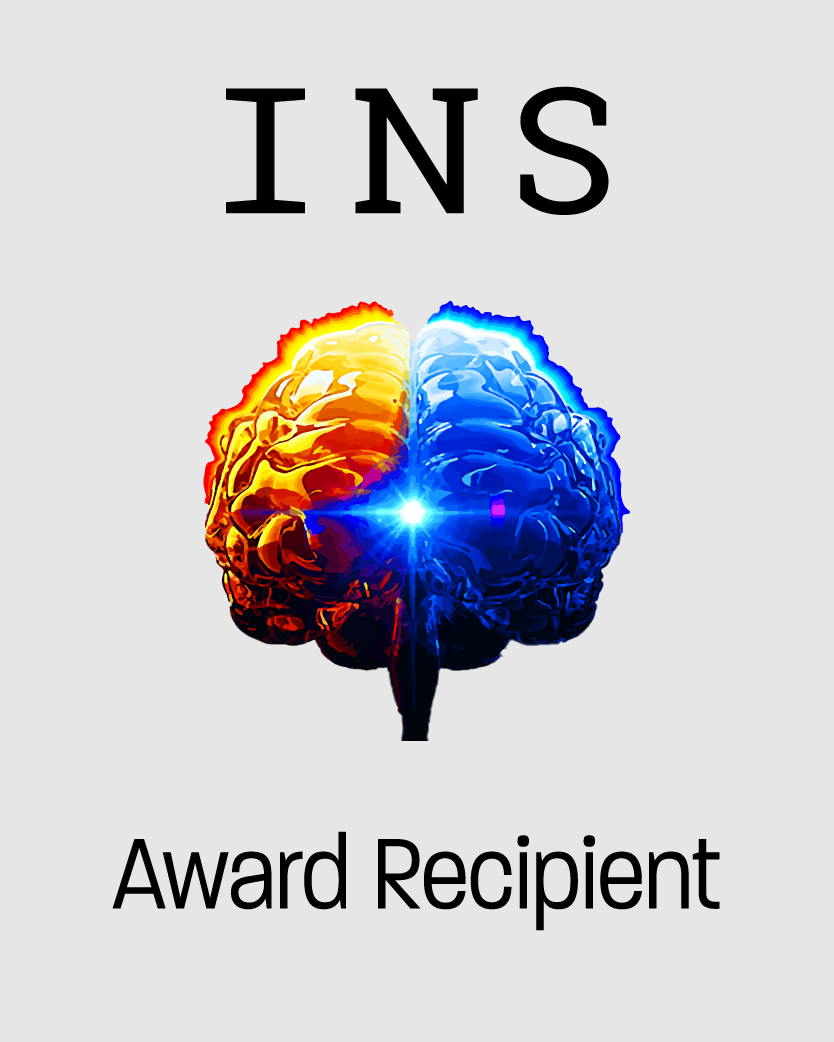 Sara Heverly-Fitt
Phillip M. Rennick Award Recipient
INS 42nd Annual Meeting
Seattle, Washington, USA – February 12-15, 2014
Presented for the Best Submission by a Graduate Student

Investigating a Proposed Model of Social Competence in Children with Traumatic Brain Injuries (TBI)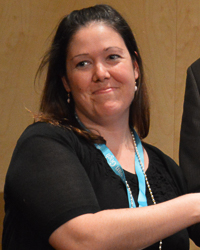 Correne DeCarlo
Phillip M. Rennick Award Recipient
INS 2013 Mid-Year Meeting
Amsterdam, the Netherlands – July 10-13, 2013
Presented for the Best Submission by a Graduate Student

Genetic Influences and Vascular Health Moderate MCI Status and Stability: Evidence from the VLS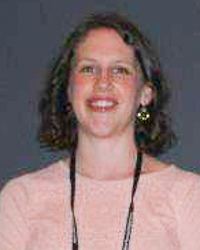 Sarah Brager
Phillip M. Rennick Award Recipient
INS 41st Annual Meeting
Waikoloa, Hawaii, USA – February 6-9, 2013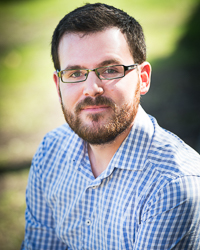 Gershon Spitz
Phillip M. Rennick Award Recipient
INS 2012 Mid-Year Meeting
Oslo, Norway – June 27-30, 2012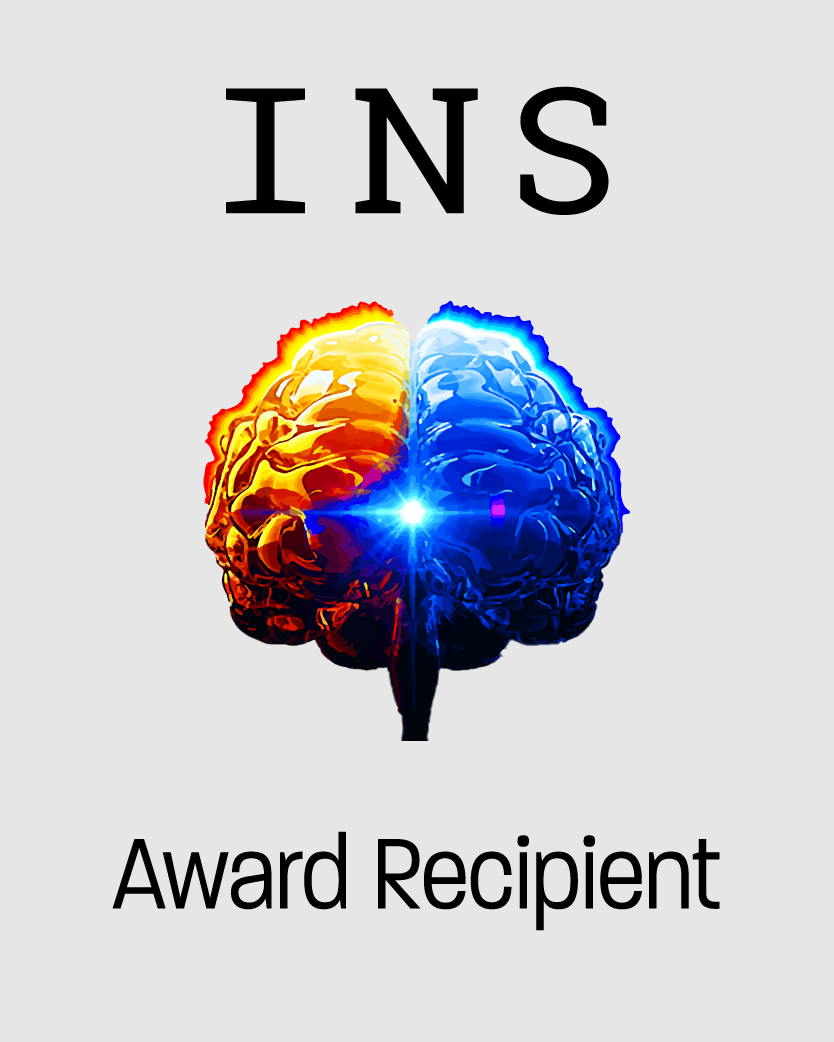 Lisanne Jenkins
Phillip M. Rennick Award Recipient
INS 40th Annual Meeting
Montreal, Quebec, Canada – February 15-18, 2012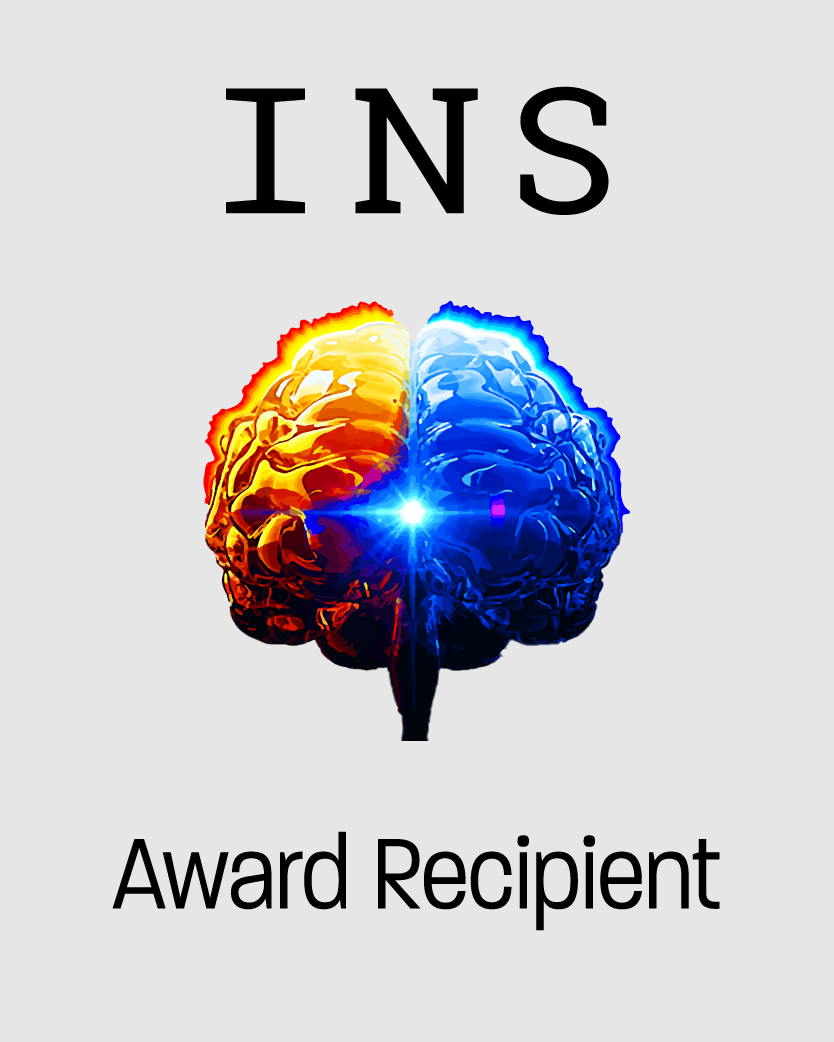 David Tuck
Phillip M. Rennick Award Recipient
INS 2011 Mid-Year Meeting
Auckland, New Zealand – July 6-9, 2011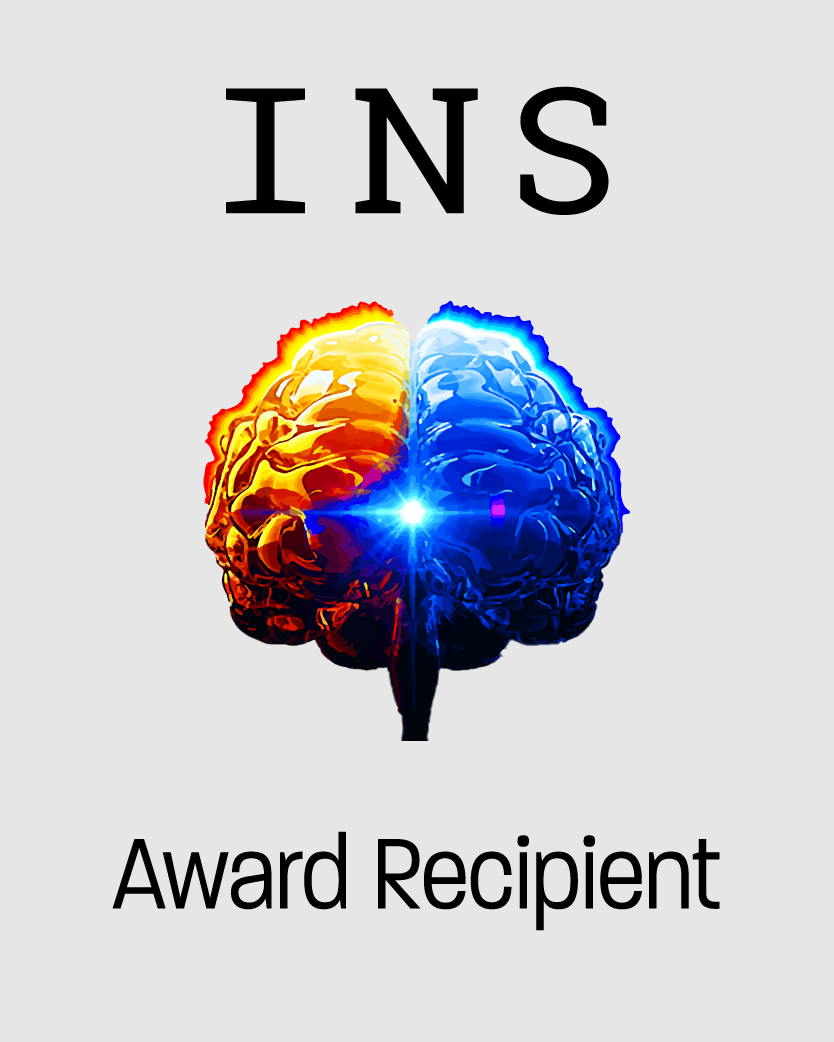 Andrea Weinstein
Phillip M. Rennick Award Recipient
INS 39th Annual Meeting
Boston, Massachusetts, USA – February 2-5, 2011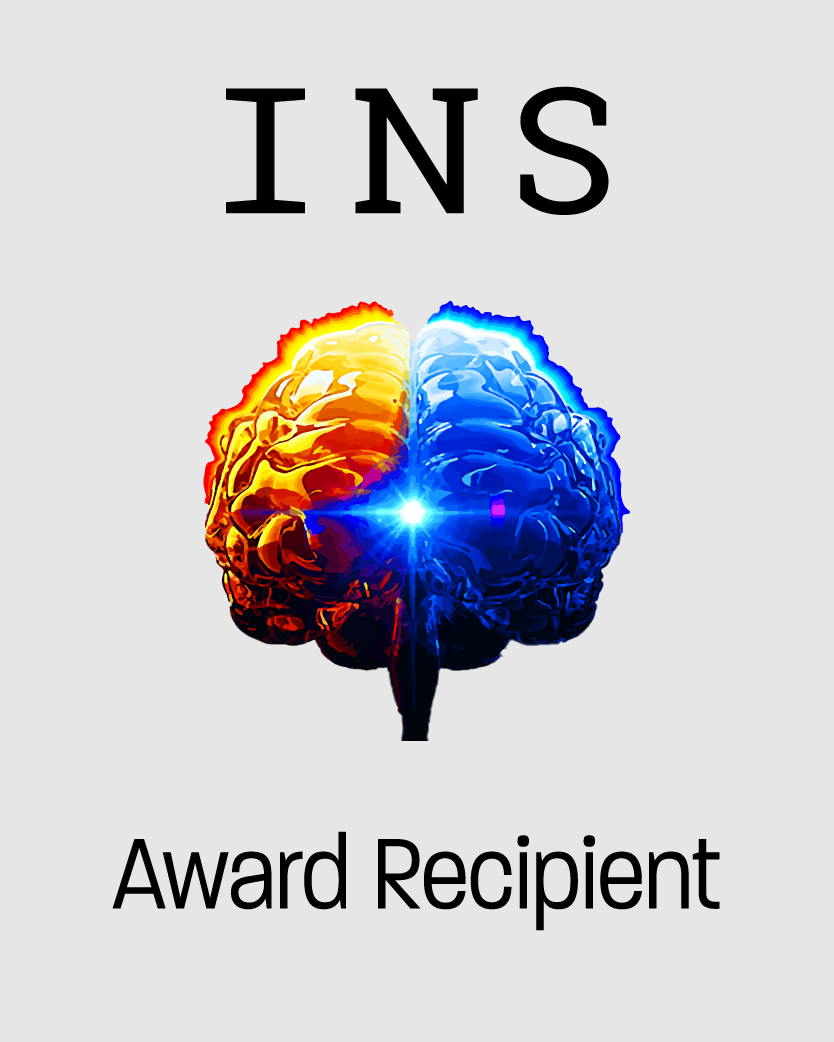 Caroline Nadebaum
Phillip M. Rennick Award Recipient
INS 2010 Mid-Year Meeting
Krakow, Poland – June 30-3, 2010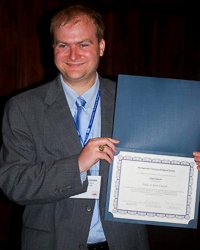 Chad Johnson
Phillip M. Rennick Award Recipient
INS 38th Annual Meeting
Acapulco, Mexico – February 3-6, 2010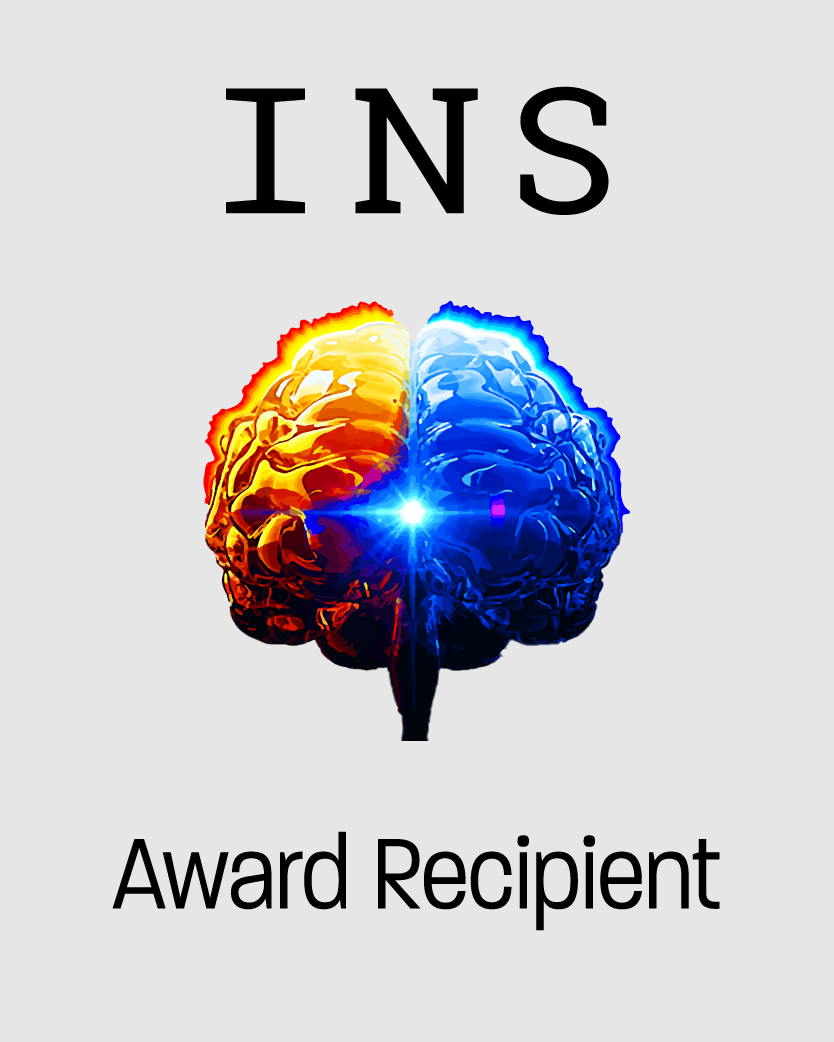 Annika Hultén
Phillip M. Rennick Award Recipient
INS 2009 Mid-Year Meeting
Helsinki, Finland and Tallinn, Estonia – July 29-1, 2009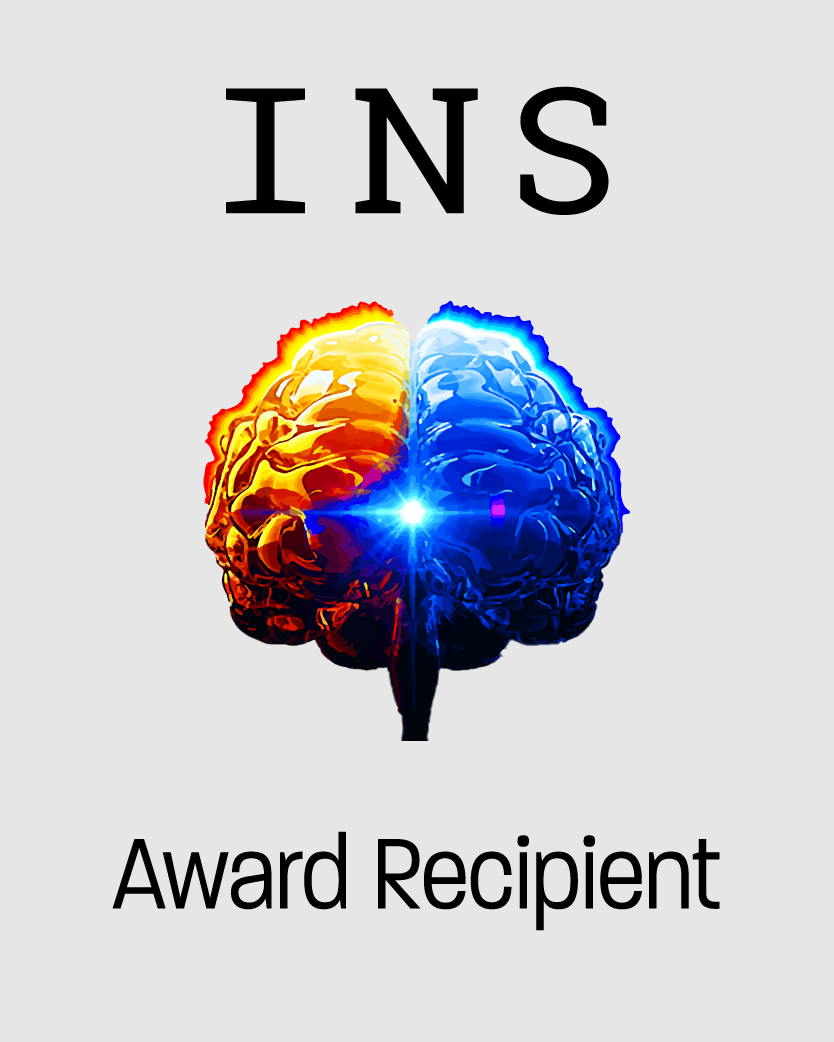 Serana Chester
Phillip M. Rennick Award Recipient
INS 37th Annual Meeting
Atlanta, Georgia, USA – February 11-14, 2009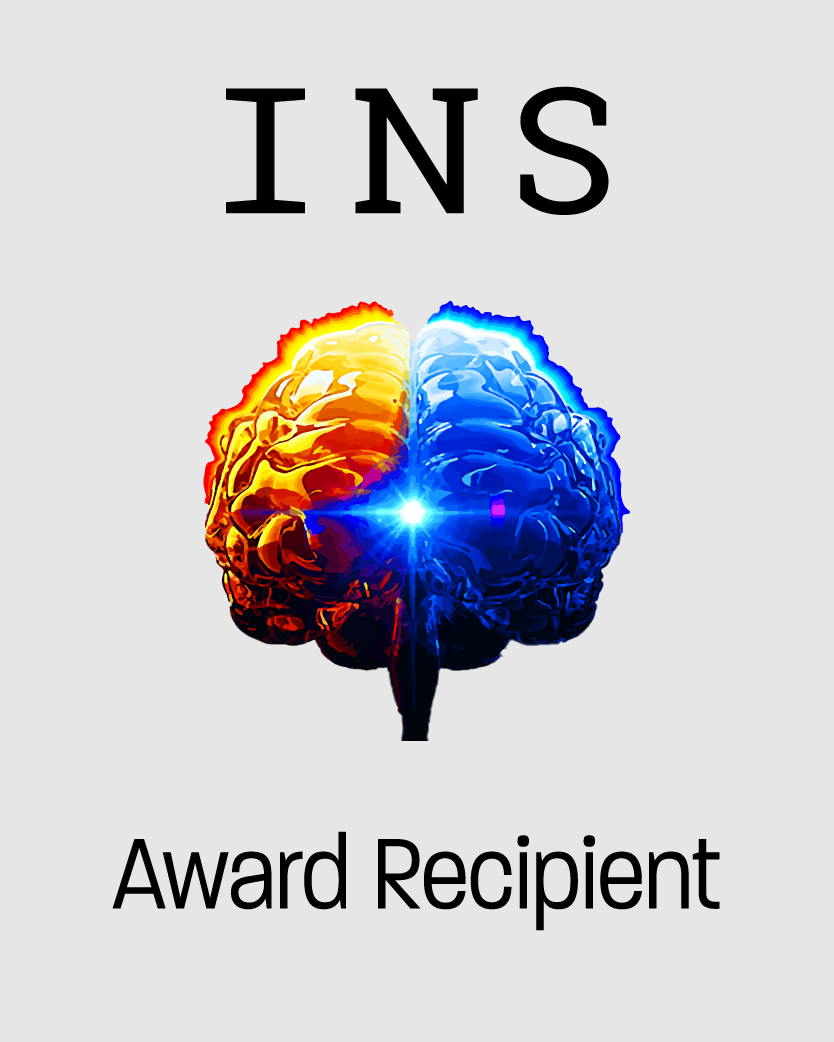 Kimberly Rogers
Phillip M. Rennick Award Recipient
INS 2008 Mid-Year Meeting
Buenos Aires, Argentina – July 2-5, 2008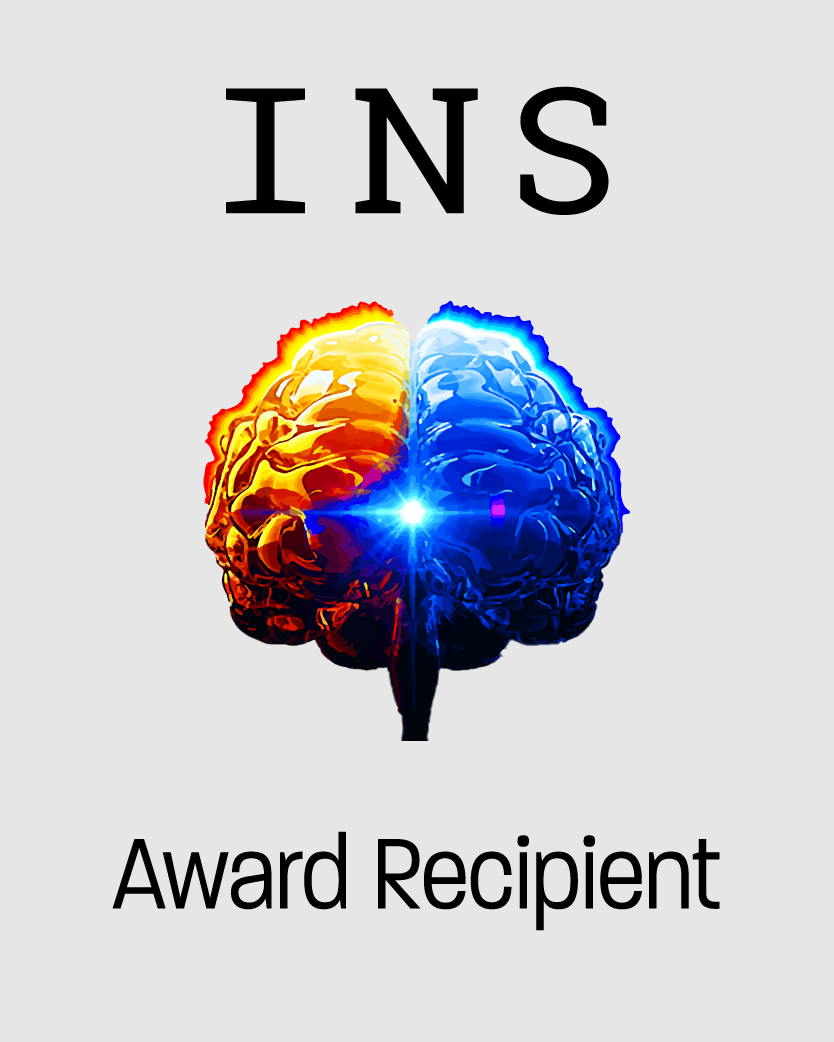 Peter J. Molfese
Phillip M. Rennick Award Recipient
INS 36th Annual Meeting
Waikoloa, Hawaii, USA – February 6-9, 2008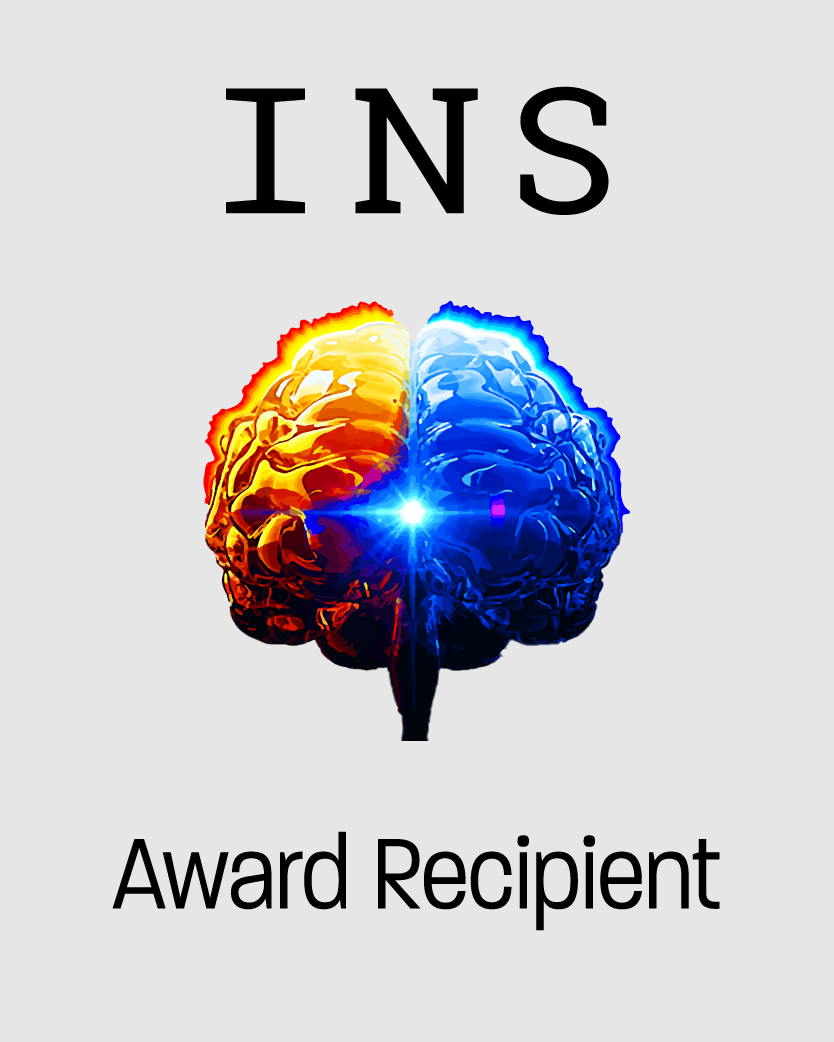 Cristina Sole
Phillip M. Rennick Award Recipient
INS 2007 Mid-Year Meeting
Bilbao, Spain – July 4-7, 2007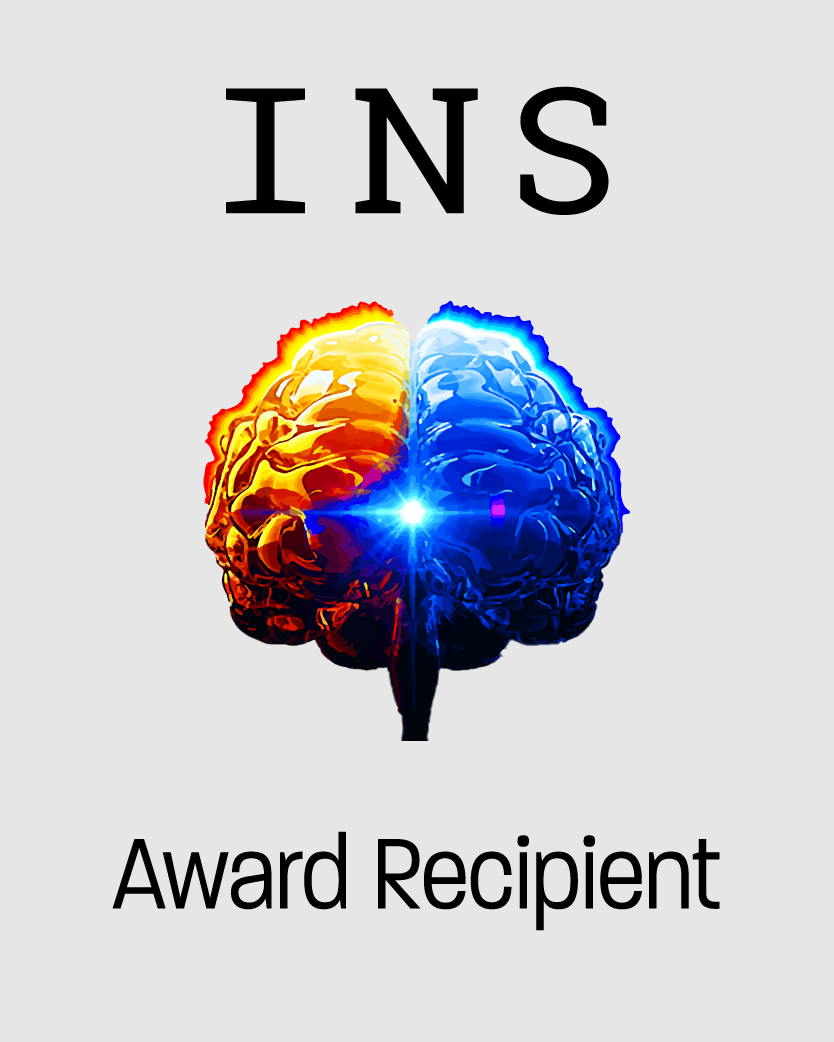 Jessica Fish
Phillip M. Rennick Award Recipient
INS 2006 Mid-Year Meeting
Zurich, Switzerland – July 26-29, 2006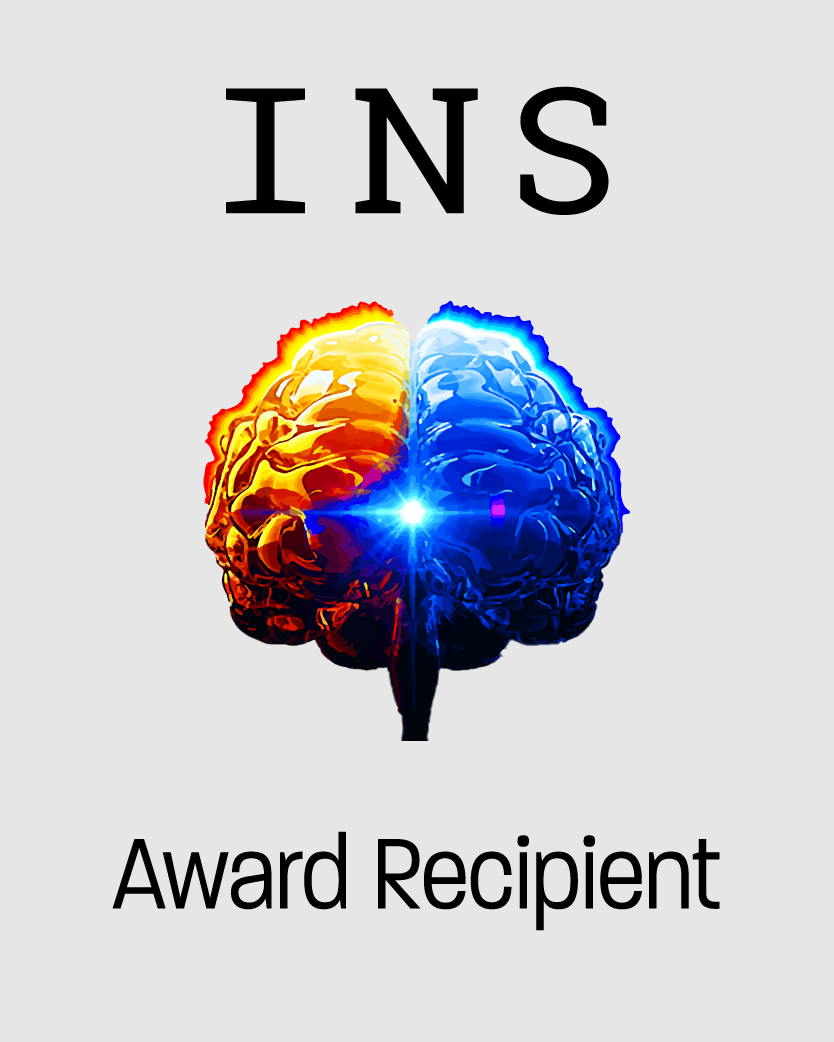 Fiadhnait O'Keeffe
Phillip M. Rennick Award Recipient
INS 2005 Mid-Year Meeting
Dublin, Ireland – July 6-9, 2005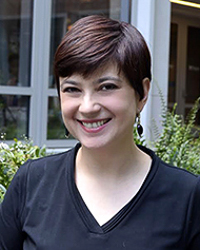 Katya Rascovsky
Phillip M. Rennick Award Recipient
INS 2003 Mid-Year Meeting
Berlin, Germany – July 16-20, 2003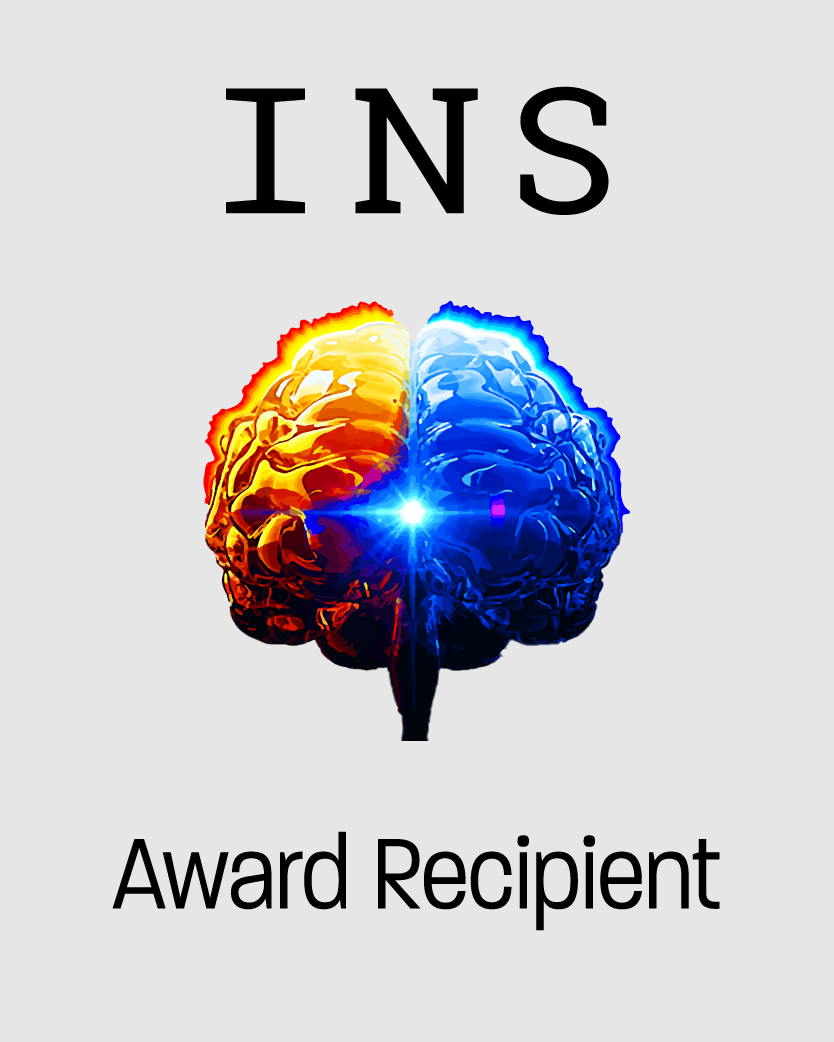 Eva Jansiewicz
Phillip M. Rennick Award Recipient
INS 31st Annual Meeting
Honolulu, Hawaii, USA – February 5-8, 2003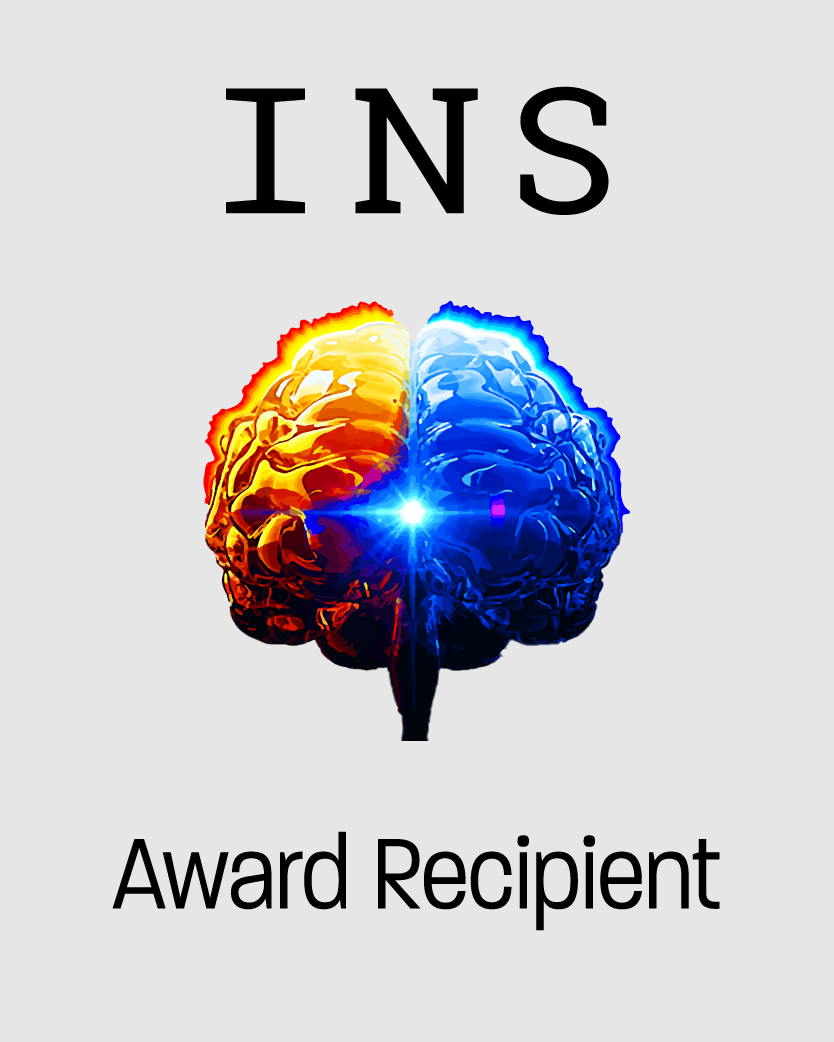 N. Chaytor
Phillip M. Rennick Award Recipient
INS 30th Annual Meeting
Toronto, Canada – February 13-16, 2002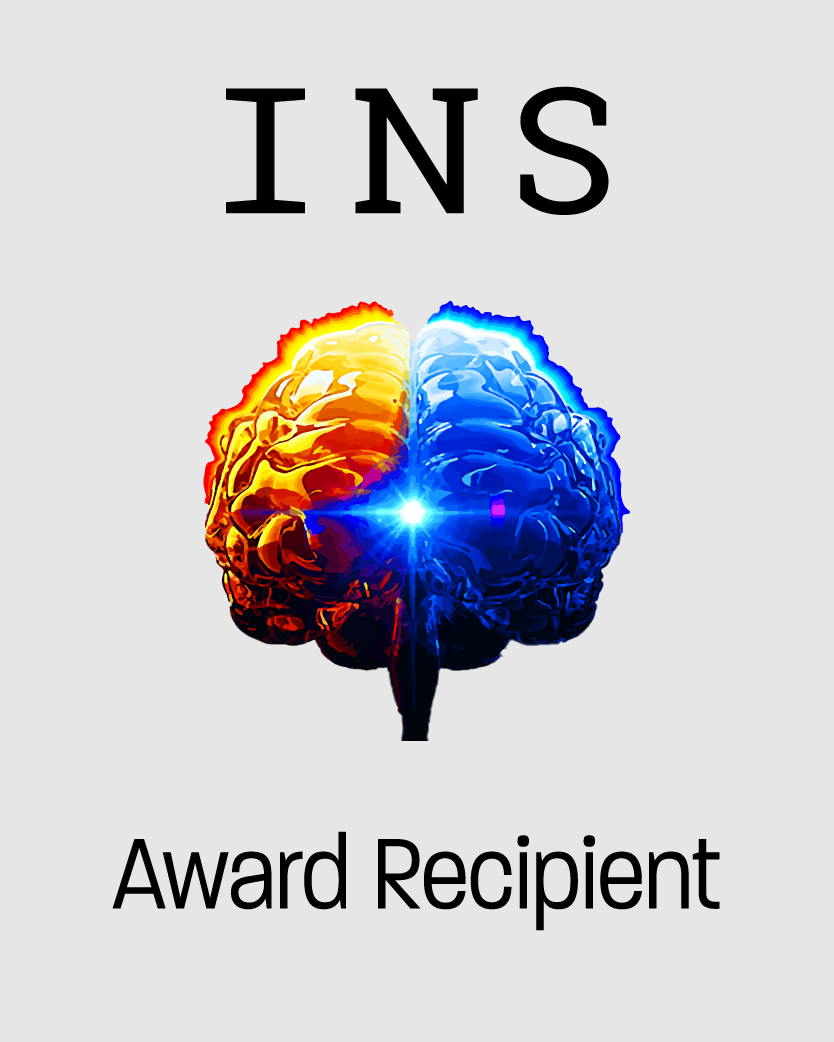 K.I. Taylor
Phillip M. Rennick Award Recipient
INS 1998 Mid-Year Meeting
Budapest, Hungary – July 8-11, 1998