INS Career Mentoring Award
In conjunction with INS, Psychological Assessment Resources (PAR), Inc. has established an award to honor the contributions of
Dr. Paul Satz
. This award is bestowed upon an individual whose mentoring and/or teaching activities have made a profound impact on careers of students in the field of neuropsychology. The award is presented at each meeting of the Society based on the merits of nominations received.
 Award Qualifications:
Eligible Period:
Mid-career to senior
Description:
Recognition of an individual whose mentoring/teaching activities have made a profound impact on careers of students in the field of neuropsychology (evidenced by e.g., accomplishments of the mentor's trainees). The impact of the awardee's mentoring should extend beyond the mentor's home institution.
INS Membership Required:
No
Requirements:
1 nomination letter and 2 letters of support
Application Materials
: The application should consist of a nominating letter, a CV plus 1-2 letters of support (see criteria). The nominating statements should be written as relating to the specific award for which the member is being nominated (1-2 page max). Nominating statements should be written in English, letters of support may be written in other languages (although English is preferred). Anyone can nominate and write support letters, but we do not accept self-nominations. Please submit all application materials to
ins@the-ins.org
Due Date
: Nominations may be submitted at any time. Ideally, awards nominations will be received four months prior to the meeting where the award is to be given (either the Annual or Mid-Year Meeting). For an award to be considered for the INS Mid-Year Meeting, please submit nominations by March 31st. For an award to be considered for the INS Annual Meeting, please submit nominations by September 30th of the prior year. Nominations are typically kept under consideration for future meetings if not awarded at a certain meeting (unless the nomination is not eligible).
1Terminal degree can be either a PhD degree, a master or a certified clinical degree (may vary across countries)
Award Recipients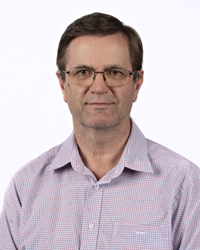 Stephen Bowden
Career Mentoring Award Recipient
INS 50th Annual Meeting
New Orleans, Virtual Meeting – February 2-4, 2022
Throughout his career, Professor Bowden has provided strong leadership to the field, developed novel methods and approaches and always advocated for the highest standards in clinical neuropsychology practice. His research has contributed to multiple fields including diagnostic modelling, latent variable structure of cognition and clinical memory disorders. His work has improved understanding of neuropsychological consequences of substance abuse and epilepsy in particular. He has published over 100 publications as first or senior author and collaborated with high impact clinical researchers both locally and internationally.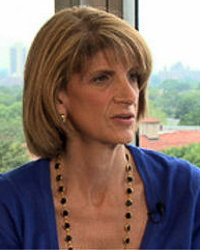 Nancy Foldi
Career Mentoring Award Recipient
INS 2021 Mid-Year Meeting
Melbourne, Australia – June 30 – July 3, 2021
Dr. Foldi has always ensured to dedicate her own time to serving the neuropsychology community as well. Not only has she provided excellent mentorship in all institutions, but she has given back to the scientific community by serving on numerous editorial boards including the Journal of Clinical and Experimental Neuropsychology, Neuropsychology, and the American Journal of Alzheimer's Disease and Other Dementias. She has also served on numerous grant review panels. Dr. Foldi is also a licensed clinical psychologist with over 35 years of clinical experience, completing over 2,000 neuropsychological evaluations while training dozens of doctoral students. True to her advocacy, she has also facilitated and supervised multiple caregiver support groups to help caregivers navigate caring for a loved one.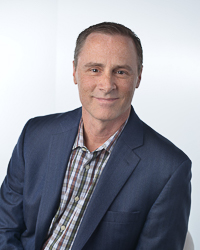 Mark Bondi
Career Mentoring Award Recipient
INS 49th Annual Meeting
San Diego, Virtual Meeting – February 2-5, 2021
Dr. Bondi is a Professor of Psychiatry at the University of California San Diego, Director of Neuropsychological Assessment Unit at the VA San Diego Healthcare System (VASDHS), and Training Director of the VASDHS Neuropsychology Postdoctoral Residency Program. He received his doctorate from the University of Arizona in 1991 and worked with Dr. Nelson Butters as a Psychology Intern in 1990-91 and as an NIH Postdoctoral Fellow at UCSD from 1991-93.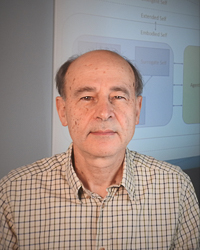 Robin Morris
Career Mentoring Award Recipient
INS 49th Annual Meeting
San Diego, Virtual Meeting – February 2-5, 2021
Dr. Morris is a UK clinical-academic neuropsychologist who has worked for most of his career at the King's College Institute of Psychiatry, Psychology and Neuroscience (IoPPN) in London, UK. He has conducted research mainly into memory and executive functioning in a range of neurological and psychiatric disorders. This encompasses dementia, cerebrovascular disorder, epilepsy, attention deficit hyperactivity disorder, psychosis and eating disorders.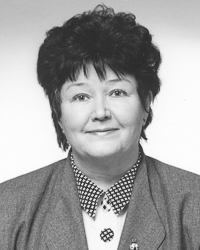 Ritva Laaksonen
Paul Satz Award Recipient
INS 2020 Mid-Year Meeting
Virtual Event Meeting – July 1-2, 2020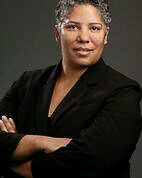 Jennifer J. Manly
Paul Satz Award Recipient
INS 48th Annual Meeting
Denver, Colorado USA – February 5-8, 2020
Dr. Manly is an absolute powerhouse researcher, scholar, leader, advocate, educator, mentor, and role model. Her career in neuropsychology of over 20 years has not only changed the scientific and public discourse regarding cultural factors and brain-behavior relationships, but has also touched the lives and careers of many mentees. Dr. Manly is beyond deserving of this award because of her dedicated and effective mentoring to students in high school, undergraduate, and graduate school, as well as research assistants and postdoctoral fellows in both research and clinical settings.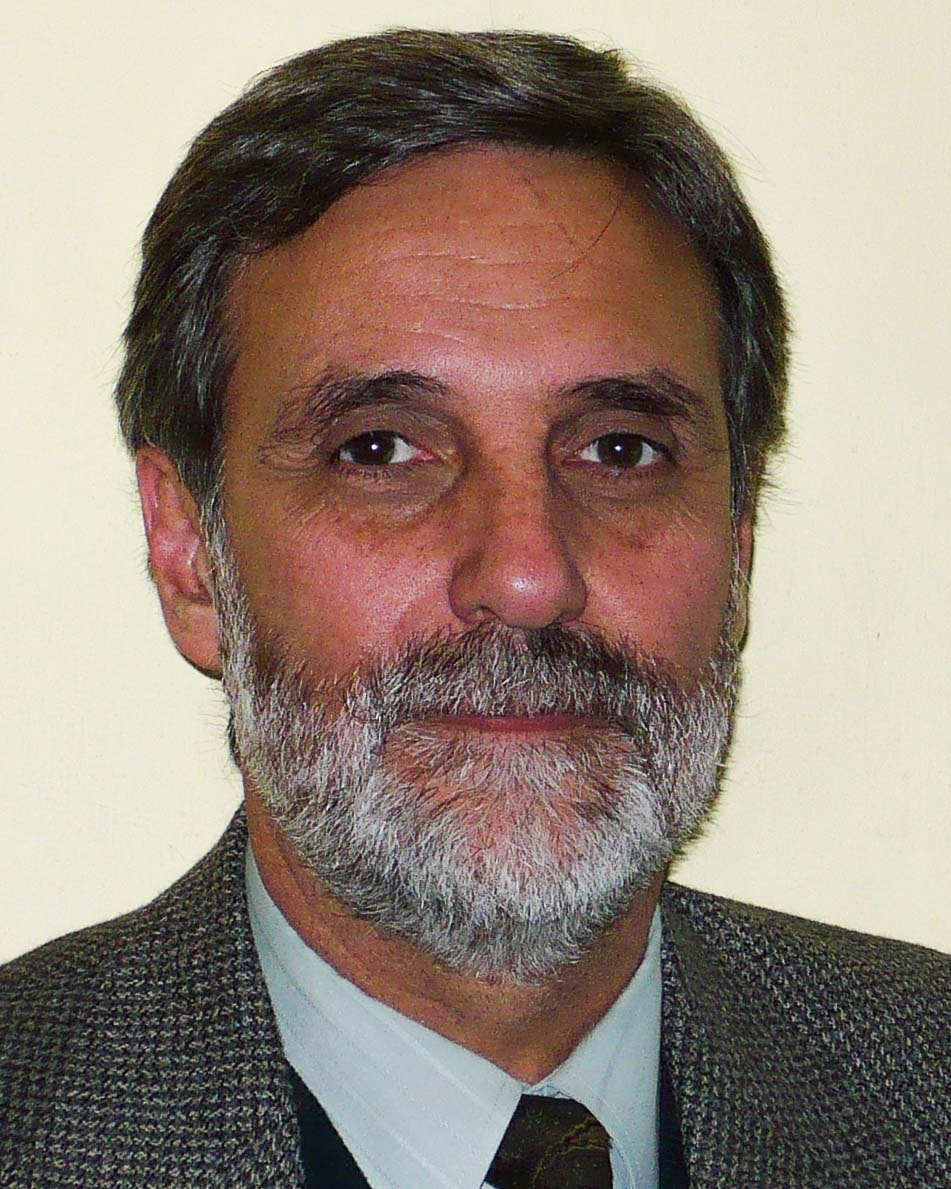 Aldo Ferreres
Paul Satz Award Recipient
INS 2019 Mid-Year Meeting
Rio de Janeiro, Brazil – July 10-12, 2019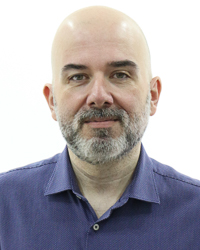 Leandro Malloy-Diniz
Paul Satz Award Recipient
INS 2019 Mid-Year Meeting
Rio de Janeiro, Brazil – July 10-12, 2019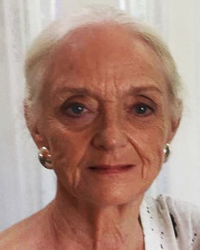 Jane Bernstein
Paul Satz Award Recipient
INS 47th Annual Meeting
New York City, New York, USA – February 20-23, 2019
Dr. Bernstein epitomizes an individual whose mentoring and teaching activities "have made a profound impact on careers of students in the field of neuropsychology," the key criterion for the Paul Satz/INS Career Mentoring Award. When we also consider the trainees of her trainees—and their trainees—Dr. Bernstein's reach becomes truly worldwide. She is the professional grandmother—and greatgrandmother— of many leading pediatric neuropsychologists, all of whom consider themselves fortunate to have fallen into her sphere of influence.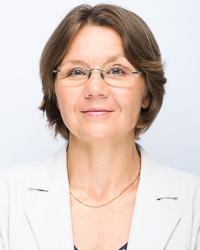 Emilia Lojek
Paul Satz Award Recipient
INS 2018 Mid-Year Meeting
Prague, Czech Republic – July 18-20, 2018
Knowledge translation is one of the priorities for Dr. Łojek. She is the author of over 11 books, 80 scientific articles and chapters on a wide range of topics from communication disorders in brain damaged patients, neuropsychological changes in neurodegenerative and psychiatric diseases, to the stability of neurocognitive patterns in HIV infection. She is the main author of the Depression Questionnaire (KPD) and the RHLB-PL for Children. As an author or co-author she has adapted and standardized neuropsychological tests in Polish (H-RNTB, RHLB, RFFT, CVLT, CTT, CTT-C, BDI-II_PL). The upcoming publication "Life and aging with HIV. Interdisciplinary approach" has been nominated for the National Science and Education Award for the Best Educational Manual of the University of Warsaw.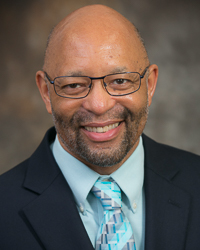 Anthony Stringer
Paul Satz Award Recipient
INS 46th Annual Meeting
Washington, D.C, USA – February 14-17, 2018
One former trainee quoted the writings of Robert Frost, "I am not a teacher, but an awakener" to elegantly describe Tony's mentorship style. He seamlessly coordinates multiple responsibilities (training, clinical, research, service, personal) all while exciting and motivating those around him to excel. Tony is able to focus his trainees' enthusiasm and efforts to maximize their success. He not only listens to his trainees' needs but actually hears them and works tirelessly to ensure their success – even when it comes at his personal cost.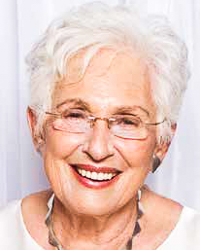 Shirley Tollman
Paul Satz Award Recipient
INS 2017 Mid-Year Meeting
Cape Town, South Africa – July 5-8, 2017
In considering Professor Tollman's overall impact, what is most impressive is that even post-retirement from the University she has continued to extend "ladders" to students and colleagues in areas that are relevant for the South African context. In short, Professor Tollman stands out clearly as an eminent early leader of clinical neuropsychology in South Africa, warranting the title of "doyenne" of its emergence as a field of academic and professional relevance in the country.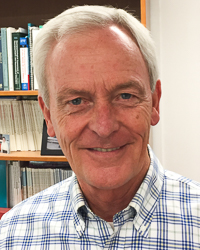 Robert Heaton
Paul Satz Award Recipient
INS 45th Annual Meeting
New Orleans, Louisiana, USA – February 1-4, 2017
Every neuropsychologist is aware of Dr. Bob Heaton's tremendous impact on our field, but not everyone may be aware of one particular aspect of his extraordinary career: that he is one of the most exceptional mentors in neuropsychology. Dr. Heaton is unparalleled as a mentor, and those whom he has mentored speak very highly of the commitment, patience, and encouragement he has shared with them over the years. Each of Bob's mentees considers him to be fundamental in the launching of their careers, and they share their joy in his receipt of this award.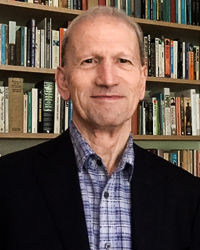 Andrew Mays
Paul Satz Award Recipient
INS 2016 Mid-Year Meeting
London, England, UK – July 6-8, 2016
Andrew completed his degrees at Balliol College, Oxford University in psychology and philosophy and his doctorate was on the consolidation of memory. He then lectured at Leicester University, the University of Manchester, and had sabbaticals at the VA hospital in Boston and at the VA hospital in San Diego. He was then Professor and Head of Department at Liverpool University, after which he held a research professorship at the Royal Hallamshire Hospital, Sheffield University in the Department of Clinical Neurology, then returning to Liverpool University and returning to the University of Manchester as Professor of Cognitive Neuroscience, later Emeritus Professor.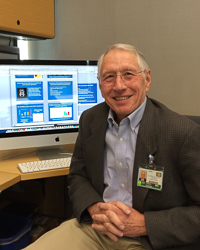 Igor Grant
Paul Satz Award Recipient
INS 44th Annual Meeting
Boston, Massachusetts, USA – February 3-6, 2016
Dr. Igor Grant is Distinguished Professor and Chair of Psychiatry and director of the HIV Neurobehavioral Research Program at the University of California San Diego. Dr. Grant is a neuropsychiatrist who graduated from the University of British Columbia School of Medicine (1966), and received specialty training in psychiatry at the University of Pennsylvania (1967-1971), and additional training in neurology at the Institute of Neurology (Queen Square) (1980-1981), London, U.K. Dr. Grant's academic interests focus on the effects of various diseases on brain and behavior, with an emphasis on translational studies in HIV, and drugs of abuse.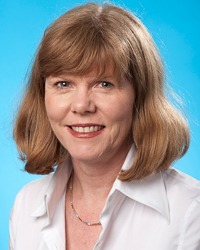 Jennie Ponsford
Paul Satz Award Recipient
INS 2015 Mid-Year Meeting
Sydney, Australia – July 1-4, 2015
Professor Jennie Ponsford's outstanding career mentoring of colleagues and students has had an enormous influence upon the field of Neuropsychology within Australia over a span of more than 30 years, and she is truly deserving of this INS Paul Satz Career Mentoring Award.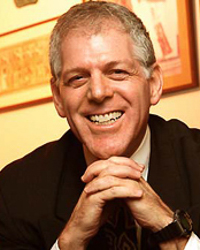 David J. Libon
Paul Satz Award Recipient
INS 43rd Annual Meeting
Denver, Colorado, USA – February 4-7, 2015
David J. Libon is a pioneer in the study of neuropsychological syndromes associated with vascular disease and vascular dementia with continued research interests revolving around vascular co-morbidities as related to insidious onset dementia. All of Dr. Libon's professional activities have truly been a collaborative effort.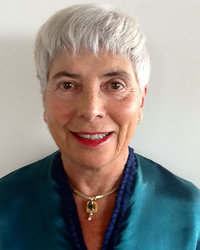 Gina Geffen
Paul Satz Award Recipient
INS 2014 Mid-Year Meeting
Jerusalem, Israel – July 9-11, 2014
After earning her Ph.D. from Monash University in 1972, Gina Geffen joined the Psychology faculty at Flinders University of South Australia, where she directed the Neuropsychology Research Unit in the Julia Farr Centre. In 1991 she became a Professor of Psychology at Queensland University, and directed the Cognitive Psychophysiology Laboratory there until she became an Emeritus Professor in 2007.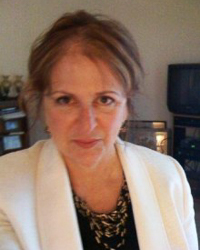 Dawn Bowers
Paul Satz Award Recipient
INS 42nd Annual Meeting
Seattle, Washington, USA – February 12-15, 2014
Dawn Bowers, Ph.D. is a Professor of Clinical & Health Psychology and Neurology at the University of Florida Academic Health Center in Gainesville, FL. She received her Ph.D. in 1978 from the University of Florida after completing her dissertation, entitled, "Material-Specific Hemispheric Activation". Paul Satz, Ph.D. and Ken Heilman, M.D. were Co- Chairs of her dissertation committee. She was Edith Kaplan's first formal Clinical Neuropsychology Intern (1976-77); while in Boston, she was also supervised by Harold Goodglass and Martha Denckla.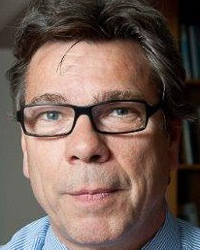 Edward de Haan
Paul Satz Award Recipient
INS 2013 Mid-Year Meeting
Amsterdam, the Netherlands – July 10-13, 2013
Edward de Haan trained as a clinical neuropsychologist in Groningen, the Netherlands (1983) with Prof. Betto Deelman. In the same year, he moved to Oxford to work with Prof. Freda Newcombe at the MRC Neuropsychology Unit in the Radcliffe Infirmary in Oxford. He finished his PhD on face recognition disorders in 1988, co-supervised by Andy Young. From 1991 until the 2008, he was Professor in Neuropsychology at Utrecht University. Collaboration with the medical faculty led to the award of a research chair in Neurology at the Academic Hospital in Utrecht. He currently holds a Chair in Neuropsychology at the University of Amsterdam, combined with the managerial role as Dean. He holds clinical neuropsychological qualifications in the UK and the Netherlands.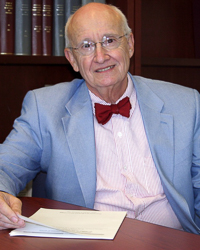 Kenneth Heilman
Paul Satz Award Recipient
INS 41st Annual Meeting
Waikoloa, Hawaii, USA – February 6-9, 2013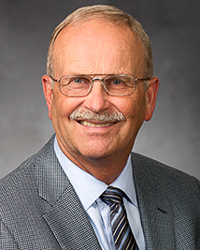 Erin Bigler
Paul Satz Award Recipient
INS 40th Annual Meeting
Montreal, Quebec, Canada – February 15-18, 2012