INS would like to sincerely thank each of the departing board members for their service to the Board and to the field of Clinical Neuropsychology.
We have several highly qualified, capable candidates to fill these openings. The candidate statements for Drs. Roy Kessels and Natalia Ojeda del Pozo (Presidential Candidates), Drs. Kendra Anderson and Holly Miskey (North American Member at Large), Drs. Yu-Ling Chang and Maiko Sakamoto (Non-North American Member at Large), and Drs. Sanne Franzen and Travis Wearne (Early Career) appear below in alphabetical order by slate and surname.
To be eligible to vote in the INS election, you must be logged in as a current Professional or Emeritus Member of INS. The ballot appears below the candidates' statements.
Voting opens at 12:00 AM PDT on September 1, 2023. It closes on September 25, 2023 at 11:59 PM PDT.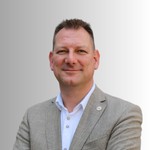 Roy Kessels, PhD
Netherlands
First of all, it is a great honor to have been nominated for the INS presidency. I am a professor at Radboud University in Nijmegen, the Netherlands. I am also a certified clinical neuropsychologist at Vincent van Gogh Institute for Psychiatry and provide mentorship for those in training to become board-certified in the Netherlands. What drives me personally is engaging in clinical and research collaborations, across disciplines and borders, and integrating my research outcomes in teaching and training programs.
My research focuses on memory and amnesia, their interactions with other cognitive functions, and behavioral interventions in healthy aging and neurodegenerative conditions. Test and app development is a research line that has resulted in several tests I (co-)authored, available in many languages. I strongly believe in multidisciplinary team science, and being a mentor to those who are at the start of their career is something that I particularly enjoy. Coming from a small European country, I gained awareness of the value of international collaborations early in my career. As such, I promote diversity among trainees and encourage them to gain international and otherwise diverse professional experiences.
In line with my zeal for cross-national collaborations, I have been active in INS since the beginning of my career, first as meeting attendee, later serving on the Board of Governors and JINS editorial board, organizing the 2013 Amsterdam meeting, and chairing the Awards committee for many years. I have also been a board member of the Federation of European Societies of Neuropsychology, which facilitates transnational collaborations in Europe. I am also member of the Scientific Program committee of the upcoming Global Neuropsychology Congress in Porto, in which INS has a key role.
I have several aspirations as President of INS. First, I aim to make INS a more diverse and inclusive society in the broadest sense. This, of course, includes diversifying with respect to racial, ethnic or cultural background, as well as gender identity or sexual orientation, but also opening up to other disciplines or novel research methods. Second, I aspire to facilitate participation in INS conferences for those unable to travel physically; meeting with and learning from peers is vital both for scientists and clinicians. Third, working together with the publications committee, I aim to establish 'Neuropsychology' as an independent research category in the Clarivate/ISI Journal Citations Reports, which will benefit our global research community. In all, I aim to act as a true representative for the 'I' in INS and to strengthen international ties with other societies in our field, not only in North-America, Europe and the Australian continent, but also continents that are currently underrepresented in INS including South-America, Asia and Africa.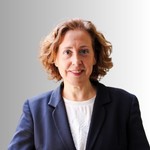 Natalia Ojeda del Pozo, PhD
Spain
I am Full Professor of Neuropsychology at the University of Deusto, Spain and the first psychologist elected as member of the Royal Academy of Medicine in the Basque Country, Spain. I received training at Johns Hopkins School of Medicine and University of Oxford. I have acted as advisor to international organizations, including the World Health Organization.
I have published over 150 papers, books and book chapters, acted as reviewer for over 20 journals, and served on the editorial board of 7. I have received multiple honors including the 2017 Melvin Yahr Investigator Award at the World Congress of Parkinson´s Disease & Related Disorders, or the European Union Award for Best Clinical Practice.
I worked with patients for 30 yrs, developed multiple well-known rehabilitation programs, and created or adapted tests in different languages/cultures.
If elected as President of INS my priorities will be: 1) widening access to neuropsychological science across the globe; 2) improving how we serve our diverse communities and 3) boosting INS as the leading society on science.
I would accomplish this by expanding active relationships around the world to support the dissemination of the very best neuropsychological science. With the learned lessons we will expand online training and to widen access to research. I would refresh and rejuvenated INS by developing new opportunities for students, postdoctoral fellows, and early-career members. I would bring my passion, energy and knowledge to work with the Board of Governors and the INS, to improve our service to the culturally, linguistically and ethnically diverse communities via our meetings, workshops, task forces and special interest groups.
North American Member-at-Large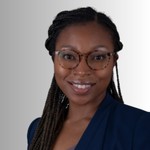 Kendra M. Anderson, PhD
United States
It is a great privilege and honor to be nominated as a candidate for the INS Board of Governors as the North American Member-at-Large. I am currently an Assistant Professor of Neurology and the Co-Director of the neuropsychology postdoctoral fellowship program at UTHealth Neurosciences at McGovern Medical School. As an early-career professional, I have been fortunate to have opportunities to hold leadership positions across international, national, regional, and local organizations. I am a co-founder of the Society for Black Neuropsychology and currently serve as the President for the Houston Neuropsychology Society. I am also an active member of NAN's Equity, Diversity, Inclusion, and Access Taskforce, the secretary for the Huntington's Study Group (HSG) Neuropsychology Working Group, and education sub-committee lead for my department's DEI Council. I have been on the editorial board of Psychological Services and served as a reviewer for several neuropsychology journals, including The Clinical Neuropsychologist and the Journal of the International Neuropsychological Society.
In addition to my organizational board and committee service noted above, I have also served on the INS Continuing Education and Program Committees. Serving within different organizations with varied interests and stakeholders has afforded me valuable lessons in leading with creativity, authenticity, and flexibility. My professional interests in advocacy and interdisciplinary approaches to tackle structural factors that contribute to brain health inequity globally are well-aligned with INS' mission to advance our understanding of brain-behavior relationships across the lifespan.
As an INS Member-at-Large, I would be committed to 1) developing and leading initiatives that prepare neuropsychologists and neuropsychology trainees to work collaboratively with colleagues from disciplines outside of neuropsychology with a vested interested in improving cognitive well-being at the community level. This includes not only making neuropsychological science more accessible, but also curating scientific and educational products that are responsive and relatable to the communities we serve across the globe. 2) I would also passionately pursue opportunities to develop educational programming that highlights the importance of cultivating structural competence in our profession.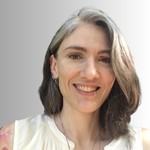 Holly Miskey, PhD
United States
I earned my PhD from the University of NC at Greensboro, completed internship at the Durham VA Medical Center, completed a MIRECC Fellowship in research and clinical neuropsychology at the Salisbury VA Medical Center, and am board-certified in clinical neuropsychology through ABPP. At Salisbury, I am the Co-Director for the Psychology Training programs (practicum, internship, clinical residency) and the MIRECC Fellowship, and am involved in research and publication. I hold academic affiliations with Wake Forest School of Medicine, University of NC Charlotte, and Via College of Osteopathic Medicine.  
I have always felt that I "found my people" and my place in INS. I joined as a trainee and have served on the Program Committees for the Prague and Vienna meetings, on the Executive Committee for the San Diego meeting, and as Program Co-Chair for the New Orleans 2022 meeting. I joined the Science Committee in 2016 and served as Chair from 2017-2020. During that time, we launched Special Interest Groups (SIGs) and the Travel Award program to financially support conference attendance for students, trainees, and early-career scientists from low- and middle-income countries. This role provided experience leading an international team to identify common goals and launch new INS initiatives to promote science. As Chair, I had the opportunity to observe and learn from leadership during INS Board of Governors' meetings and better understand the organizational structure and overarching strategic goals of INS. Currently, I serve on the Education Committee. My leadership positions in training, INS service, and participation in INS Board meetings have provided a strong foundation for the Member-at-Large position. 
If elected, I would focus on science and training by creating opportunities, resources, and access through development of 1) virtual educational programming on research methodology, 2) training on how to build a research career, and 3) regionally-specific mentorship or networking access as career paths differ across countries. We also need to focus on technologically creative approaches to dissemination of educational and outreach materials. This will require collaboration among existing INS committees and further growth of mentorship programming. With my commitment to mentorship and equitable access to opportunities, I would like to broaden outreach and mentorship programming within the United States to identify and reduce barriers experienced by minoritized groups across all levels of training. Increased coordination with organizations including the Asian Neuropsychological Society, Hispanic Neuropsychological Society, Society for Black Neuropsychology, and Queer Neuropsychological Society would help further these goals.
Non-North American Member-at-Large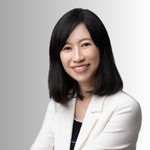 Yu-Ling Chang, PhD
Taiwan
I am a Professor in the Departments of Psychology and Neurology at National Taiwan University (NTU), where I also serve as the Director of the Imaging Center for Integrated Body, Mind, and Culture Research. I obtained my Ph.D. from the University of Florida, followed by internship and postdoctoral fellowships at the University of California, San Diego. My research focuses on cognitive aging, and the early detection and intervention of Alzheimer's disease. My research and professional contributions have been recognized by numerous organizations and societies including the National Science and Technology Council (Taiwan) and the Rotman Research Institute (Canada).  Other honors have included the Laird Cermak Memorial Award from INS, the Young Scholar Award from the Alzheimer's Association (U.S), and the Taiwan Outstanding Young Women Scientist award from the Wu Chien-Shiung Education Foundation.
I was privileged to serve on the conference organizing committee for the first INS meeting held in Asia this past July in Taiwan. I have held leadership roles providing neuropsychology guidance, including the Ministry of Examination in Taiwan (Board of Examiners for Senior Professional and Technical Examinations Regulations for Psychologists). I have also been a reviewer for the NSTC Taiwan-Europe Research Cooperation, and I previously served on the Ministry of Education on the Board of the Cultivate Young Scholar Programs. I currently serve on the Board of Directors for the Taiwanese Psychological Association. I am also a member of the Committee for Student Education and Clinical Internships at the Taiwan Association of Clinical Psychology. These experiences have deepened my understanding of organizational structure and implementation through strategic planning to achieve overarching goals, such as increasing cross-cultural diversity. My strong connection with INS's multicultural membership and its global focus on neuropsychology provides the ideal experience platform for me to contribute my skills and knowledge.
I actively support the INS initiative to promote and enhance global neuropsychology collaboration that promotes partnerships among researchers, clinicians, and educators worldwide. This involves much more than simply obtaining test norms in different languages, but increasing appreciation of the cultural difference that influence neuropsychological functions. While a key goal includes the development of robust training and support systems for regions with relatively limited neuropsychological resources, it is essential to recognize that neuropsychology roles, including training, will vary based on factors that influence how these initiatives are implemented. Despite this variability, it is critical for INS to develop mechanisms to improved communication among our members, thereby facilitating cross-cultural research. Not only will this lead to better clinical care and management, but it will also promote a deeper understanding of the complexities of the human brain and its functions. By embracing these strategies, INS can play a pivotal and influential role in shaping the future of neuropsychology on a global scale.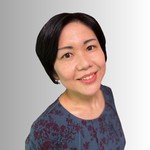 Maiko Sakamoto, PhD
Japan
I am honored to be nominated as a candidate for the INS Non-North American Member At Large position. Currently, I serve as an associate professor at Saga University, Faculty of Medicine, in Saga, Japan. My academic trajectory includes earning a Ph.D. in clinical psychology from Drexel University, followed by completing an internship and post-doctoral fellowship at UC San Diego. Upon my return to Japan after conducting research at the HIV Neurobehavioral Research Program of UCSD, I was driven by a vision to educate and promote neuropsychology among younger generations. I have been conducting lectures and training sessions in neuropsychology, catering to individuals with diverse clinical backgrounds throughout Japan. My research interests primarily focus on the development of neuropsychological testing and norms tailored to the Japanese population. Additionally, I am engaged in developing touch-panel neuropsychological tests for early detection of neurocognitive and IADL impairments, incorporating both test scores and subtle behavioral signs, such as micro errors, post-error slowing, and eye movements.
Recognized for dedication to diversity, I received the Tony Wong Diversity Award at the National Academy of Neuropsychology (NAN) in 2013. I served on the Membership Committee of NAN and currently take a leadership role in the International Liaison Task Force of the Asian Neuropsychological Association.
As a devoted INS member for 20 years, I actively participated in the Program Committee and had the valuable experience of serving as Program Co-Chair for the INS Taiwan meeting, the first conference held in East Asia. This involvement provided insights into organizing large international conferences and reinforced the importance of effective teamwork. Working with professionals from diverse backgrounds and countries has fueled my passion for bridging the gap between advanced and developing nations in the field of neuropsychology. My unique background as a Japanese individual who pursued neuropsychology studies and training in the US is an asset that I hope to leverage to attract more multicultural members to the INS community and facilitate international collaborations.
Recognizing the benefits of learning from "neuropsychologically advanced countries," I understand the need to tailor testing and training programs to accommodate linguistic, cultural, educational, and resource differences. INS, as a global platform, can provide opportunities for communication, collaboration, and the enrichment of scientific and educational knowledge in neuropsychology worldwide. With a forward-looking vision, I aspire to see INS conferences hosted in diverse locations, engaging local and international organizations to contribute to the global development of neuropsychology.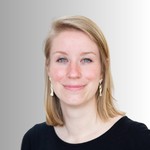 Sanne Franzen, PhD, MSc
Netherlands
Sanne Franzen, PhD, MSc is an early career neuropsychologist and postdoctoral researcher at the Erasmus Medical Center in Rotterdam, the Netherlands. Her main research interests are in test development and diversity/cross-cultural neuropsychology, with a particular emphasis on neurodegenerative diseases. Despite having only recently obtained her PhD in 2022, she has accomplished significant milestones, securing career funding exceeding $1.2 million and authoring 28 journal articles and two book chapters. Notably, her contributions to neuropsychology earned her the 2022 Early Career Award of the Dutch Association for Neuropsychology. Dr. Franzen's expertise has also been sought as an advisory board member to the Dutch Health Care Standards for Dementia and the Diagnostic Guidelines for Dementia of the Dutch Federation of Medical Specialists. Furthermore, she has served as executive committee member for both the Dutch Association for Psychologists and the International Society to Advance Alzheimer's Disease and Treatment (ISTAART). She has been an INS member for five years, actively participating in the Cultural Special Interest Group, and has recently co-edited a special issue on cross-cultural neuropsychology in JINS.
It would be a tremendous honor for me to serve our society. If elected, my foremost objective would be on cultivating collaboration, fostering partnerships both within the INS and with other international neuropsychological societies. I firmly believe that such collaborations are key to accelerating advancements in neuropsychology, facilitating the sharing of neuropsychological tests, exchanging knowledge on optimal methodological and statistical techniques, and working together on data collection and creation of best practice guidelines. Drawing from my experience as a co-founder of the European Consortium on Cross-cultural Neuropsychology (established in 2019), I have honed the ability to unite neuropsychologists from diverse settings (e.g., neurodegenerative diseases, pediatric neuropsychology, rehabilitation) across different countries. If elected, I will strive to create additional networking opportunities for INS members, such as online academic 'speed dating' events focused on specific topics within neuropsychology. Moreover, I strive to promote collaborations among the INS Special Interest Groups. My experience in this area is underscored by successfully chairing a collaboration between the Diversity and Disparities and Frontotemporal Dementia special interest groups of ISTAART, resulting in a publication bringing together expertise of 42 co-authors worldwide. Lastly, I am deeply committed to serving as an advocate for diversity within INS, promoting inclusivity across a multitude of intersecting identities, including race, gender, ethnicity, culture, religion, sexual orientation and ability.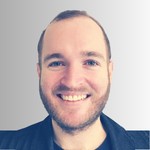 Travis Wearne, PhD
Australia
I am a Senior Lecturer in Neuropsychology at Western Sydney University, Australia. I am an endorsed Clinical Neuropsychologist and board-approved supervisor of psychology trainees. I completed my Master of Clinical Neuropsychology and Doctor of Philosophy at Macquarie University in Sydney in 2015. I subsequently completed a Postdoctoral Fellowship at the University of New South Wales under the supervision of Professor Skye McDonald.
My research interests lie in the context of psychosocial functioning (e.g., disorders of emotion regulation, social cognition, and mental health) secondary to traumatic brain injury, cerebrovascular accident, and dementia. Recently, I have also developed as interest in theoretical models of social functioning and how these can help explain differences in social behaviour. 
I have been on the Executive Committee for the Australasian Society for the Study of Brain Impairment (ASSBI) since 2018 and I currently serve as Social Media coordinator. I am also a committee member for the Australasian Society for Social and Affective Neuroscience (AS4SAN; 2018 – present). I served as the society secretary from 2020 to 2023, and I was elected Vice President in June 2023.
I have been actively involved with the International Neuropsychological Society (INS) since 2016. I presented research at the Cape Town, Prague, Denver, and New Orleans (2022) meetings. I was also the INS program chair for the 6th Pacific Rim Conference in Melbourne in July 2021, an international congress consisting of three international organisations: INS, ASSBI, and the Australian Psychological Society (APS). This conference was both a financial and organisational success (approx. 750 attendees). I am a current member of the Education Committee, and a member of the Social Cognition, Emotion, and Communication, and Neuropsychological Intervention Special Interest Groups.
I believe these diverse leadership experiences provide me with the skills to represent the early career network on the Board of Directors. INS has a large contingency of students, graduate trainees, and early career academics and clinicians. I believe that having representation on the Board ensures that their needs are addressed. While the society provides a range of worthwhile opportunities for students and trainees, initiatives and schemes directed towards early career academics and clinicians is an unmet need that INS is uniquely placed to fill. Often the transition to an independent academic or clinical career can be a stressful and isolating experience. Equipping our colleagues with support and mentorship throughout this stage of career progression would promote a positive workforce of neuropsychologists. 
You must be logged in as a current INS Professional or Emeritus Member to vote.